Terror probe after man stabs 3 people at train station in Manchester, England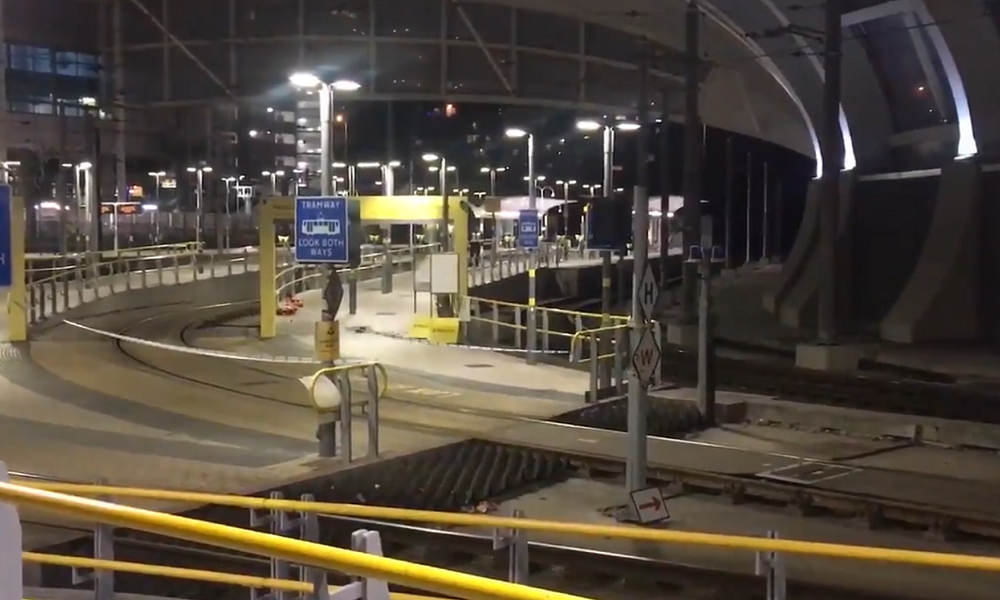 Three people, including a police officer, have been injured in a stabbing attack at a railway station in the British city of Manchester, local officials say. It is being treated as a suspected terrorist attack.
The incident happened at about 8:50 p.m. local time on Monday when a man took out a large knife and attacked several people on one of the platforms at Victoria Station.
Officers who were near the scene immediately responded and a Taser was used to subdue the suspect, according to witnesses. He was taken into custody at the scene.
Police said a man and a woman, both of whom are in their 50s, were seriously injured and rushed to hospital. Both are suffering from injuries to their abdomen and the woman also sustained injuries to her face.
British Transport Police said one of its officers was also injured in the attack and was receiving treatment for a stab wound to his shoulder. His injury was described as serious but is not believed to be life-threatening.
Sam Clack, a BBC producer who saw what happened, said the knife-wielding man shouted "Allah" during the attack. "I heard the man say, 'As long as you keep bombing these countries, this sort of [stuff] is going to keep happening,'" Clack said.
Greater Manchester Police said the suspect is being held on suspicion of attempted murder, but his identity was not immediately released. Counter-terrorism police officers are leading the investigation.
"Tonight's events will have understandably worried people but I need to stress that the incident is not ongoing," Assistant Police Chief Constable Rob Potts said. "A man is in custody and there is currently no intelligence to suggest that there is any wider threat at this time."
Just been very close to the most terrifying thing. Man stabbed in Manchester Victoria station on tram platform. Feet from me, I was close to jumping on the tracks as attacker had long kitchen knife. Totally shaken. This is seriously messed up. pic.twitter.com/CnUw7j2TOT

— ᔕᗩᗰ ᑕᒪᗩᑕK (@Clack_Sam) December 31, 2018
Police incident at Manchester Victoria Metrolink station. No trams running to or from this stop. pic.twitter.com/lDEtLyZ5ux

— Charlotte Dobson (@dobsonMEN) December 31, 2018