Another earthquake shakes the San Francisco Bay Area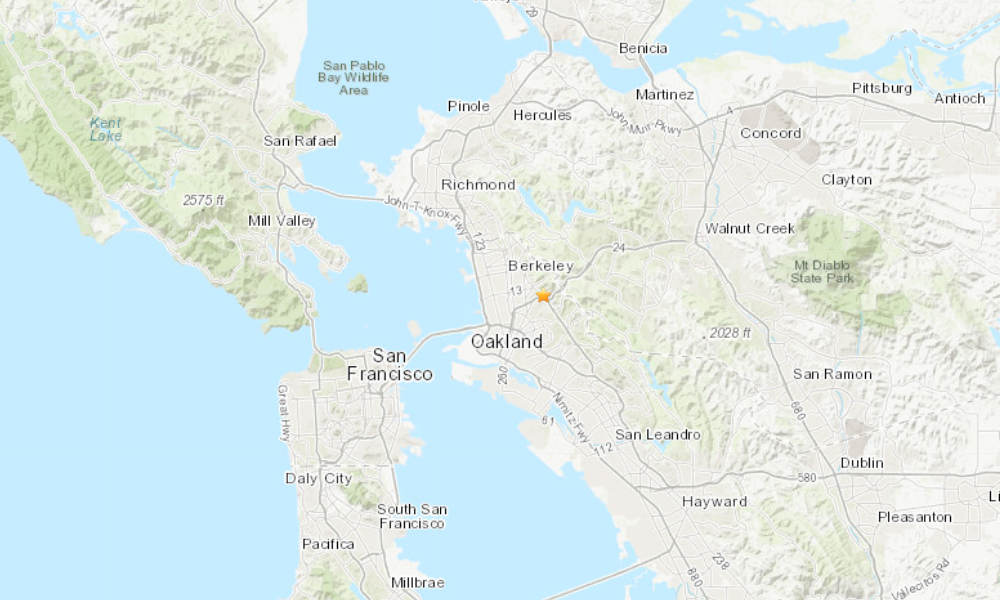 Another earthquake shook the San Francisco Bay Area on early Thursday morning, waking up many people across the area, especially in Berkeley and Oakland, officials and residents say.
The latest earthquake happened at 6:11 a.m. PT on Thursday and was centered about 1.9 mile north of Piedmont, or 2.5 miles southeast of Berkeley and 3 miles northeast of Emeryville.
The U.S. Geological Survey (USGS) put the preliminary magnitude at 3.5. It said it struck at a depth of 7.2 miles, making it a very shallow earthquake, which increases the intensity in the area near the epicenter.
"Woke me up. Light shaking," a resident in Oakland said.
The same area was rattled by a 3.4-magnitude earthquake on early Wednesday morning. The new one was slightly stronger, which means Wednesday's earthquake was actually a foreshock.
Good morning #earthquake twitter! This one woke me up!

— Lauren Johnson (@LaurenC_Johnson) January 17, 2019
Earthquake just woke me up.. that's two early mornings in a row ? #BayArea #Sf

— Elvi (@elvianathio) January 17, 2019
a first for me while living in the Bay Area – my bed was shaking a bit just now (6 am) and it woke me up… #earthquake

— David Halat (@davidhalat) January 17, 2019