Strong 6.8-magnitude earthquake hits western Brazil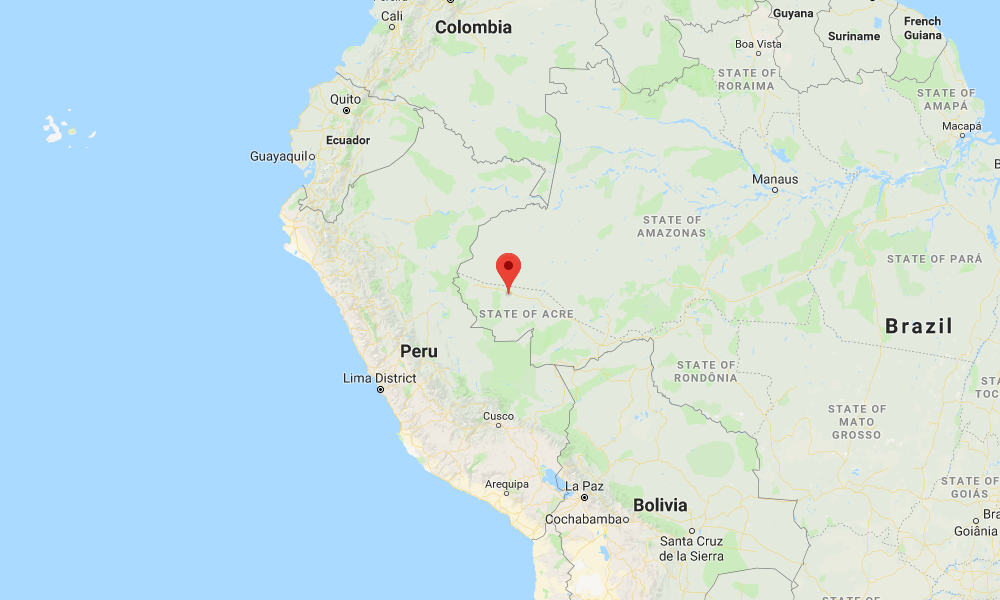 A strong earthquake with a preliminary magnitude of 6.8 has struck Brazil's Amazon region, but damage is unlikely because it struck at a depth of nearly 600 kilometers (372 miles), seismologists say.
The earthquake, which struck at 2:25 p.m. local time on Saturday, was centered in the Amazon rainforest, about 89 kilometers (55 miles) west of Tarauacá in Acre state, or 739 kilometers (459 miles) northeast of Lima.
The U.S. Geological Survey measured the magnitude at 6.8 but said it struck at a depth of 575 kilometers (479 miles), making it a very deep earthquake. Peru's seismological agency put the magnitude significantly higher, at 7.2.
Damage is unlikely because it struck far below the surface and in a remote area. Computer models from the UN estimate that nearly 5,300 people live within 50 kilometers (31 miles) of the earthquake epicenter.
Saturday's earthquake was the strongest to hit Brazil since 2003, when a powerful 7.1-magnitude earthquake hit the same region. However, strong and deep earthquakes sometimes hit Peru in areas that are close to the border with western Brazil. They rarely cause damage.