Pilot deliberately crashes plane into flying club in Botswana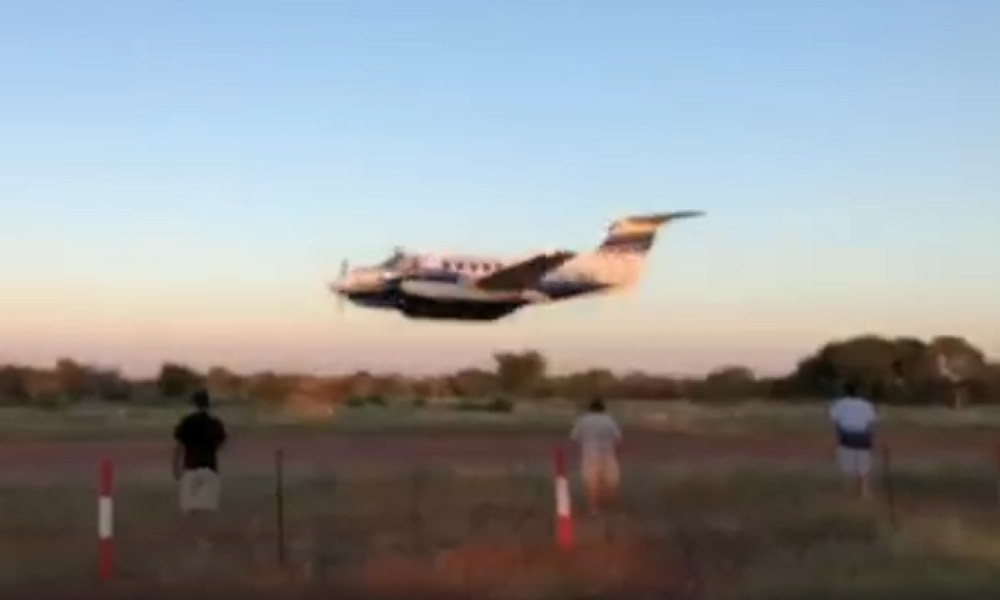 A pilot crashed a stolen plane into a flying club in Botswana in what appeared to be an intentional act, but dozens of people were evacuated just in time, officials and witnesses say. Only the pilot was killed.
The pilot, who was identified as Charl Viljoen, was reportedly in a dispute with his wife. They attended a baby shower at the Matsieng Flying Club on Saturday afternoon, but the organization said he was "uninvited" and was asked to leave.
Later that day, just after 6 p.m., a Beechcraft King Air B200 aircraft was seen approaching the airfield, which is located near the community of Pilane, about 33 kilometers (21 miles) northeast of the capital Gaborone. The plane appeared to be flying from the direction of the international airport.
The Matsieng Flying Club said in a statement on Sunday that the aircraft repeatedly flew past the clubhouse at a low altitude, which caused concern among the more than 50 people who were still at the event. It's unclear if Viljoen's wife was one of them.
"Matsieng Flying Club members sensed that the pilot might have had an ulterior motive at the time and ordered an immediate evacuation of the club premises," the club said. A short time later, the aircraft flew along one of the runways at an extremely low altitude and crashed into the clubhouse.
Both the clubhouse and the air traffic control tower were destroyed in the crash, according to the Matsieng Flying Club. A fire that broke out at the scene also destroyed 13 vehicles which were parked nearby. Viljoen was killed but no one on the ground suffered serious injuries.