Wisconsin Amber Alert: Noelani Robinson found dead in Minnesota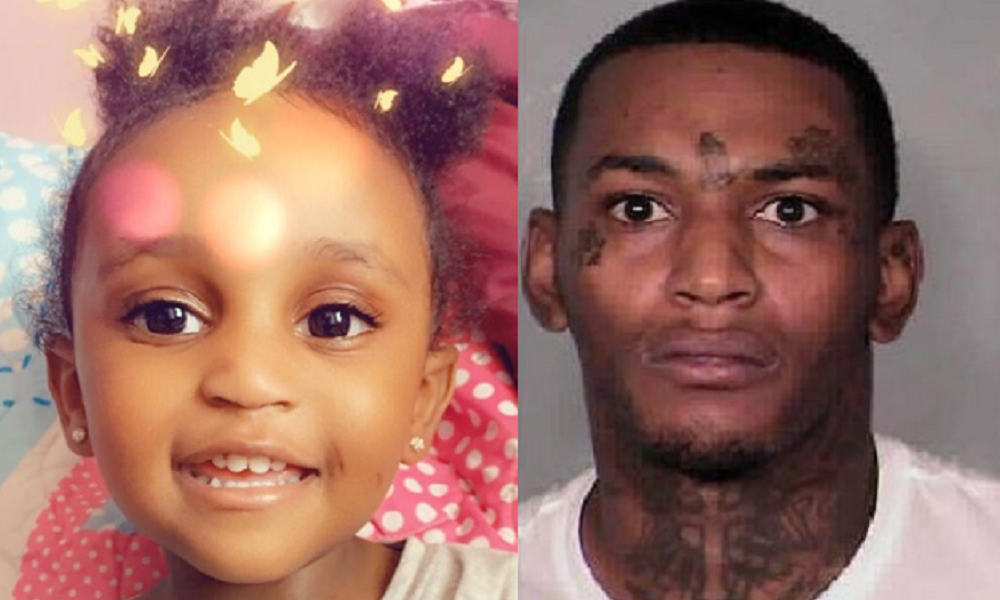 UPDATE (March 16): Noelani was found dead in Minnesota, according to her family. Other details were not immediately available.
UPDATE (March 13): Higgins was arrested on Wednesday in the 5200 block of N. 103rd Street, but Noelani is still missing. Higgins was arrested for the abduction of Noelani and the double shooting that resulted in Sierra Robinson's death. Anyone with information on Noelani's whereabouts is urged to call 911 immediately.
UPDATE (March 12): The missing child is Noelani Robinson and she is 2 years old, according to an update from the Wisconsin Crime Alert Network. The amber alert initially identified the child as 1-year-old Nolani Robinson, but that was incorrect.
A Wisconsin Amber Alert has been issued for 1-year-old Nolani Robinson after she and the suspect were last seen in Milwaukee, local officials say. Anyone with information is urged to call 911 immediately.
Nolani and the suspect, 33-year-old Dariaz Higgins, were last seen in Milwaukee on Monday. Higgins was scheduled to return the child to her mother but failed to do so, according to the amber alert.
Higgins is believed to have taken Nolani in a 2014 black Cadillac with Florida license plate HVCZ95.
"Dariaz is armed and dangerous. If anyone sees Dariaz or the child, they should not attempt to make contact and call 911 immediately," the amber alert said, providing no specific details.
Higgins is also known as Dariaz Taylor and Dariaz Lewis. The nature of his relationship to the child has not been confirmed. Authorities have also not confirmed if Nolani and Higgins are from the Milwaukee area.
Anyone who sees Nolani, Higgins, or the suspect vehicle is urged to call 911 immediately, or call the Milwaukee Police Department at 414-935-7022 if you have any other information that could help investigators.
This is an amber alert. Please check back or follow @BNONews on Twitter as details become available. If you want to receive breaking news alerts by email, click here to sign up. You can also like us on Facebook by clicking here.