Cowlitz County sheriff's deputy shot and killed near Kalama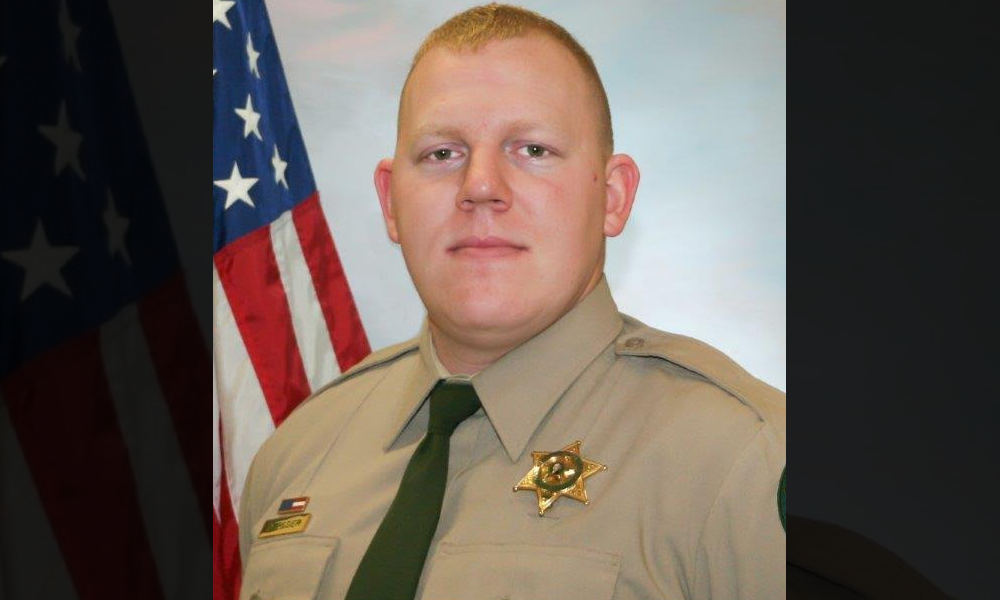 UPDATE: The victim was identified as Deputy Justin DeRosier, who joined the sheriff's office in May 2016. He was 29 years old and leaves behind a wife and a 5-month-old daughter.
A sheriff's deputy was shot and killed when he made contact with a vehicle which was blocking the roadway near Kalama in Cowlitz County, local officials say. Only few details are currently available.
The deputy was dispatched on late Saturday night to a disabled vehicle which was blocking the roadway in the 100 block of Fallert Road, near Kalama River Road. A short time after arriving at the scene, while making contact, the deputy was shot.
The shooting happened at about 10:11 p.m. on Saturday, according to the Cowlitz County Sheriff's Office. Life-saving efforts were made at the scene by responding officers, and the deputy was later flown to PeaceHealth Medical Center in Vancouver, where he succumbed to his injuries a short time later.
A motive for the shooting was not immediately known. "Deputies have located a person of interest in the shooting and are following up on other leads related to the case," the sheriff's office said in a statement on Sunday morning. The Clark County Major Crimes Unit is assisting with the investigation.
The area where the shooting occurred remained closed on Sunday morning, with the exception to local traffic only on Fallert Road. Anyone with information is asked to call Sgt. Todd Barsness with the Clark County Major Crimes Unit at 360-397-2020, or email [email protected].