Woman shot at Naval Air Station Oceana in Virginia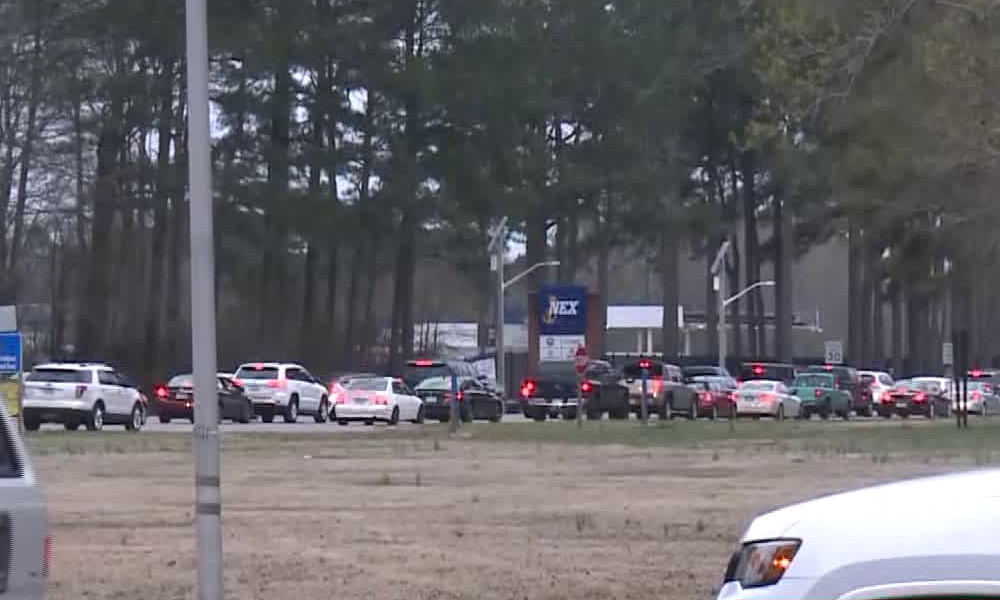 A man was shot dead by security on early Friday morning after he shot a woman at Naval Air Station Oceana in Virginia, according to military officials. The base was put on lockdown for more than an hour.
The incident happened shortly after 7 a.m. when shots were fired in the parking lot of the military airport in Virginia Beach, but specific details were not immediately known. It involved 2 sailors in a domestic dispute.
"NAS Oceana experienced an Active Shooter incident," the base said in a statement. It later confirmed that the shooter was shot and killed by security personnel and the victim, a woman, was taken to hospital with non-life threatening injuries.
As a result of the shooting, the base was immediately put on lockdown. All gates were closed and no one was allowed to enter, causing traffic delays in the surrounding area. The lockdown was lifted at 8:20 a.m.
Naval Air Station Oceana is the Navy's East Coast Master Jet Base, home to F/A-18 Hornets and Super Hornets. The base, including Dam Neck Annex, has about 10,500 active Navy personnel, about 10,000 family members, and 4,500 civilian personnel. It also hosts the largest Fleet Replacement Squadron, VFA-106, with about 1,500 personnel assigned.
I drove by the main entrance and it was severely backed up with traffic. Here's a look down Oceana Blvd near a utility entrance with security at the gate and people gathering. #13NewsNow pic.twitter.com/hd0y6Sr0BJ

— Chenue Her 13News Now (@13ChenueHer) April 5, 2019