Suspect shot dead outside Fort Lauderdale mosque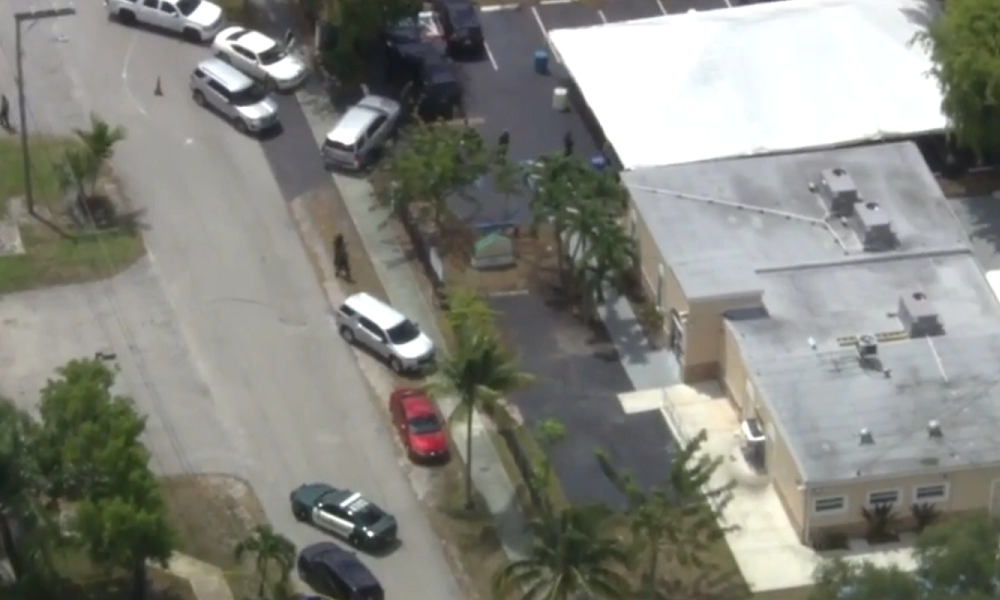 A man wanted for murder was shot and killed by police outside a mosque in Fort Lauderdale, local officials say. Only few details were immediately known.
The incident happened at about 11:30 a.m. on Friday when members of the U.S. Marshals Fugitive Task Force approached a man in the parking lot of the Masjid Al Iman mosque on Franklin Drive.
The man exited the vehicle while holding a gun, which is when officers opened fire, killing him. No one else was injured.
The suspect, whose name has not yet been released, was reportedly wanted for attempted murder. Specific details were not immediately known, but local media said the man was not involved with the mosque's community.