Gunman kills 12 at Virginia Beach Municipal Center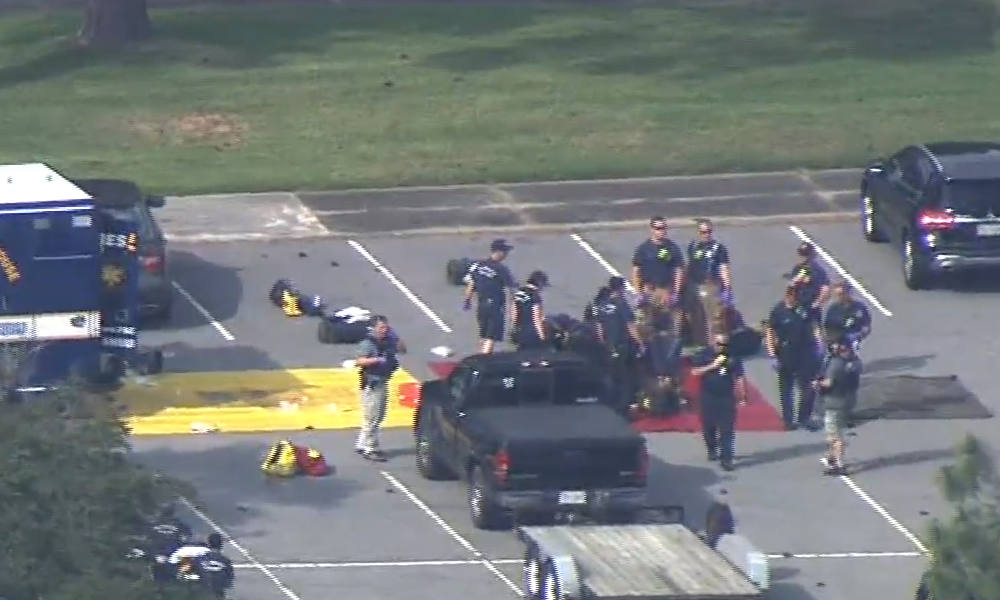 A city worker has opened fire at the Municipal Center in Virginia Beach, killing at least 12 people and injuring several others, local officials say. The suspect, a 40-year-old project manager, was shot and killed by police.
It happened just after 4 p.m. on Friday when officers were called to an active shooter at Building 2, which is home to several city departments, including Public Works, Public Utilities, and Traffic Engineering. Victims were found on all three floors.
"The suspect entered Building 2 … and he immediately began to indiscriminately fire upon all the victims," Police Chief Jim Cervera said at a press briefing. "The suspect did shoot a police officer [and] officers returned fire. The suspect is deceased."
Twelve people died at the scene, including the suspect, and another victim died on their way to the hospital. At least five others were injured, of whom three remain in critical condition. The police officer who was shot was saved by his bulletproof vest and suffered non-life threatening injuries.
A motive for Friday's shooting was not immediately known, but local media said the suspect was in the process of getting fired. He was identified as 40-year-old Dewayne Craddock, a project manager at the Public Utilities Department. He had purchased several firearms in recent weeks.
"This is the most devastating day in the history of Virginia Beach," Mayor Bobby Dyer said at a press conference. "The people involved are our friends, coworkers, neighbors, colleagues."