Iran executes defense contractor on charges of spying for the U.S.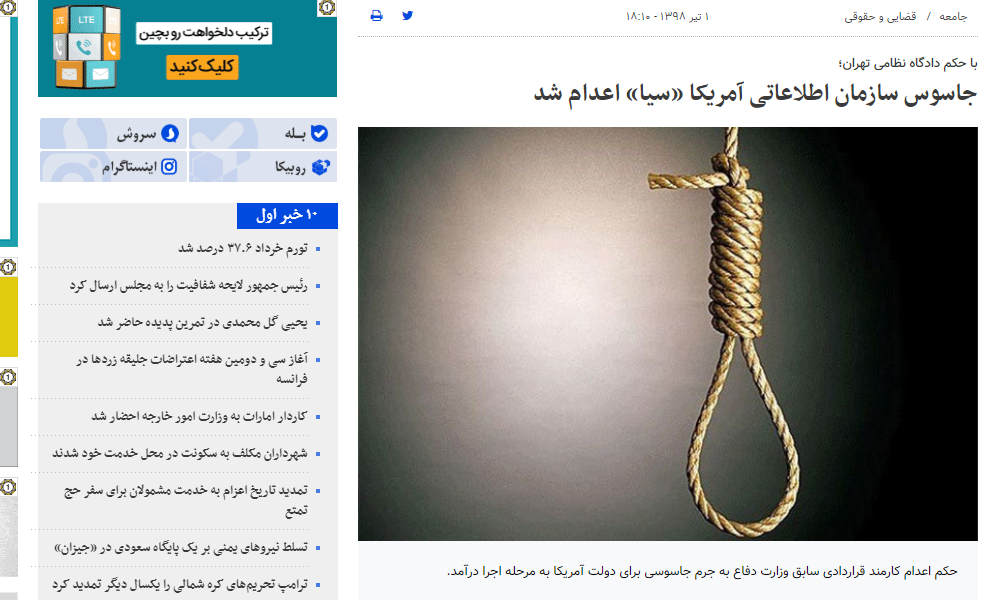 A former contractor for Iran's Defense Ministry was executed this week on charges of spying for the United States, local news agencies reported on Saturday. It comes amid heightened tensions between the U.S. and Iran.
The man, who was identified as Jalal Hajizavar, had worked at the Aerospace Industries Organization until 2010, when he was fired and charged with spying for the U.S. Central Intelligence Agency (CIA) for money. Documents and spying equipment were found at his home.
Hajizavar's death sentence was upheld by Iran's Supreme Court and he was executed at the Gohar Dasht Prison near Tehran earlier this week, the Fars news agency said. Executions in Iran are typically carried out by hanging, but at least two people were executed by stoning in 2018.
The case against Hajizavar had not previously been reported by local media. The Fars news agency said Hajizavar had confessed to the charges and his wife was sentenced to 15 years in prison for taking part in the espionage.