Powerful earthquake hits far north of New Zealand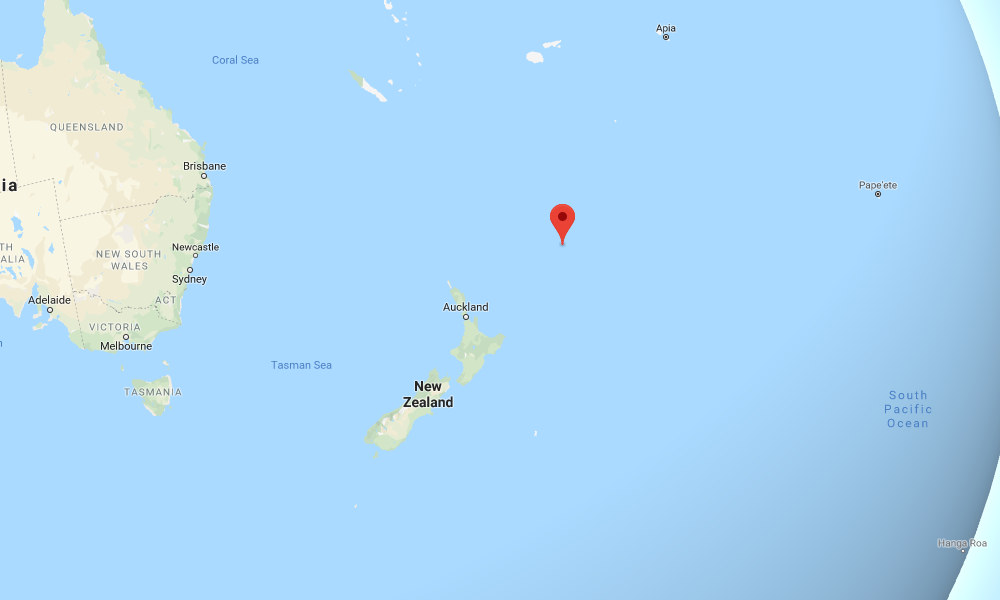 A powerful earthquake measuring 7.2 has struck the South Pacific Ocean near the Kermadec Islands, briefly prompting a tsunami warning for New Zealand, local officials say. Very small tsunami waves were observed at a nearby island with no reports of damage.
The earthquake, which struck at 10:55 a.m. local time on Sunday, was centered about 150 kilometers (93 miles) northeast of L'Esperance Rock, which is halfway between New Zealand's North Island and Tongo, or 930 kilometers (578 miles) northeast of Auckland.
The Pacific Tsunami Warning Center measured the earthquake at 7.4, but it was later downgraded to 7.2 by the U.S. Geological Survey (USGS). It struck about 35 kilometers (22 miles) below the seabed, which makes it a relatively shallow earthquake.
The Pacific Tsunami Warning Center immediately issued a tsunami alert for the Kermadec Islands Region, which doesn't have a permanent population. New Zealand Civil Defense issued a Beach and Marine Tsunami Warning at 11:37 a.m., but it was canceled after just 8 minutes.
"Based on current information, the initial assessment is that the earthquake is unlikely to have caused a tsunami that will pose a threat to New Zealand," Civil Defense said in an update at 11:45 a.m.
The Pacific Tsunami Warning Center said very small tsunami waves were observed at Raoul Island, which is the largest and northernmost of the main Kermadec Islands. There were no reports of damage or injuries.
New Zealand's Kermadec Islands and the surrounding region as a whole are part of the so-called Pacific Ring of Fire, an arc of fault lines circling the Pacific Basin which are prone to frequent and large earthquakes. Volcanic eruptions also occur in the region.