1 person shot at Del Amo Fashion Center in Torrance, California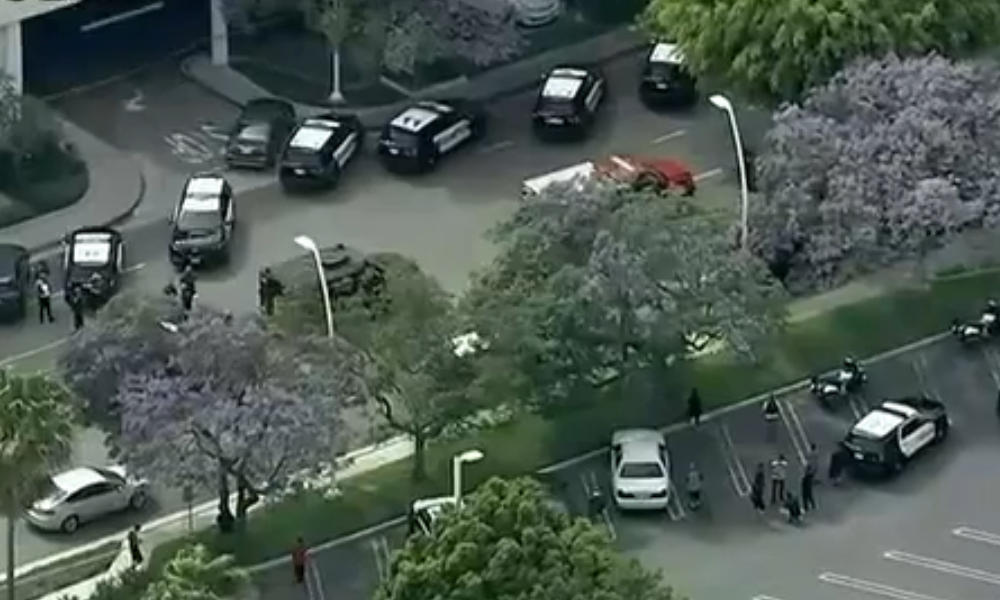 Police are investigating a shooting that left one person injured at the Del Amo Fashion Center in Torrance near Los Angeles, local officials and witnesses say. No arrests were immediately made.
The incident began just before 3 p.m. on Monday when officers were called for an "active shooter" at the mall in Torrance. Video from a witness showed a male victim on the floor outside a store, bleeding heavily.
Witnesses said they heard gunfire and many people fled in panic while dozens of officers converged on the mall. A male suspect was reported to have fled the scene. There is no word on the condition of the victim, who was rushed to a local hospital.
"The preliminary investigation reveals the suspect to possibly be a male Hispanic adult, 20-25 years of age, shaved head wearing a black shirt and checkered shorts," police spokesman Sgt. Ronald Harris said. "Officers and SWAT are currently on scene clearing the area, and Detectives are conducting a follow-up investigation to identify the suspect."
The mall was evacuated after Monday's shooting. As a precaution, nearby Madrona Middle School was put on lockdown.
The Del Amo Fashion Center, which was opened in 1961, is one of the biggest shopping malls in the U.S. with more than 250 stores, including Macy's, JCPenney, Sears, restaurants, and an AMC Theatres multiplex.
Breaking active shooter at del amo mall #delamo pic.twitter.com/t0USuAWT7V

— Baruch (@baruchbrg) June 3, 2019