Strong earthquake rattles Northern California, no injuries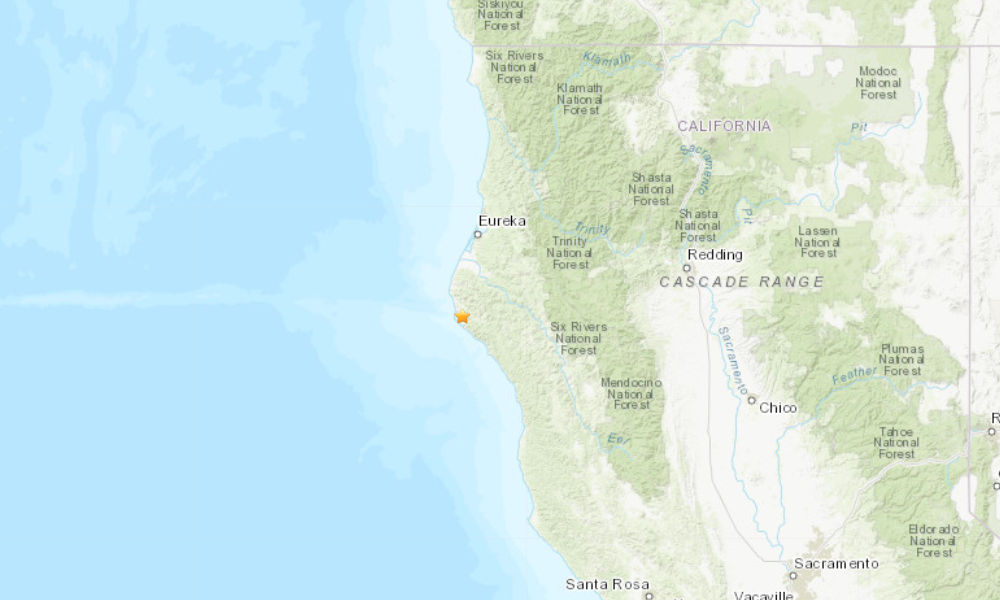 A strong earthquake with a preliminary magnitude of 5.6 has struck near Petrolia in Northern California, about 36 miles southwest of Eureka, seismologists say. Shaking was widely felt but there were no reports of injuries.
The earthquake, which struck at 8:53 p.m. on Saturday, was centered on land near Petrolia, a small community in Humboldt County, about 18 miles (29 kilometers) southwest of Rio Dell and 20 miles (32 kilometers) south of Ferndale.
The U.S. Geological Survey (USGS) said the earthquake had a preliminary magnitude of 5.6, which was down from an initial estimate of 5.5. It struck at a depth of 6 miles (9.6 kilometers), making it a very shallow earthquake.
Shaking was felt across the area, as far away as Redding and Chico.
"Lasted a few seconds, maybe 10. Tables started shaking and felt like I was swaying back and forth," a resident in Arcata told EMSC. Another resident in the city described the quake as "long and rolling."
There were no immediate reports of serious damage or injuries. The National Tsunami Warning Center said there is no tsunami threat from Saturday's earthquake.