9 dead as plane crashes during skydiving trip in Sweden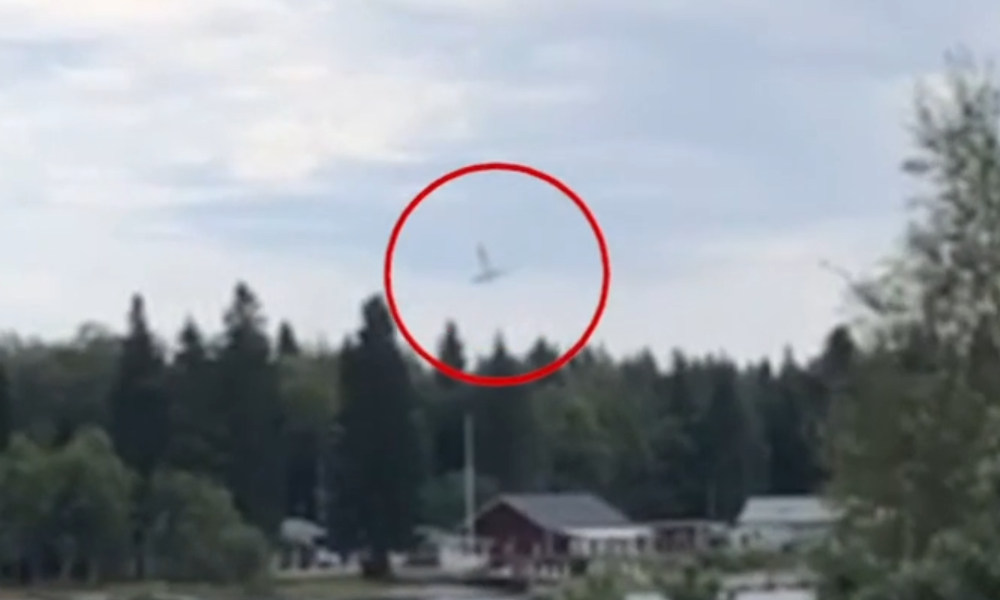 A small plane has crashed during a skydiving trip in northeast Sweden, killing nine people in the country's worst aviation accident in more than three decades, local officials say. There are no survivors.
The accident occurred just after 1:30 p.m. on Sunday when the plane went down at Storsandskär, a small island in the Ume River. It happened while the plane was taking off from Umeå Airport, near the city of Umeå, about 505 kilometers (314 miles) northeast of Stockholm.
The cause of the crash was not immediately known, but one of the wings came off during the crash and was found at a second location, witnesses said. A video taken by a 16-year-old boy showed the plane plummeting nose-first to the ground.
The skydiving trip was organized by the Umeå Parachute Club, according to Peo Humla, the chairman of the Swedish Parachuting Association. He said the plane, a GippsAero GA8 Airvan, was carrying a total of 9 people: the pilot and eight parachutists.
Police spokesman Peder Jonsson said there were no survivors, making it the deadliest aviation accident in Sweden since May 1989, when 16 people were killed in a plane crash at Oskarshamn Airport. Jonsson said all of the victims were Swedish citizens, but one of them had dual nationality.
"Every person has an infinite value. When nine people are taken away at the same time, a large tear occurs in our social fabric," parliament speaker Andreas Norlén said on Twitter. "Let us give a thought to those who died in the air accident at Umeå, but also to their nearest and everyone else whose lives will never really be the same again."
"Jag såg hur ena vingen slets av" • Flera personer blev vittnen till dödskraschen utanför Umeå.https://t.co/IbNtgbq1y3 pic.twitter.com/fuXl8VHfeL

— Dagens Nyheter (@dagensnyheter) July 14, 2019