Gunman kills 3, injures 15 at Gilroy Garlic Festival in California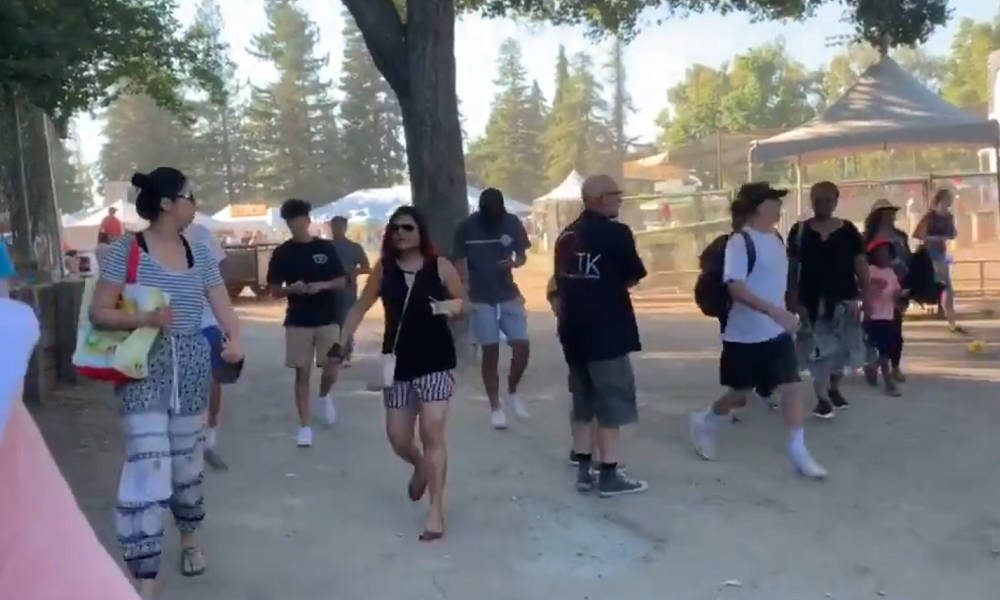 A gunman has opened fire at Gilroy Garlic Festival south of San Jose in California, killing three people and injuring more than a dozen others, local officials say. The suspect was shot and killed by police but his motive was not immediately known.
The attack happened at about 5:42 p.m. on Sunday when officers were called for an active shooter at Christmas Hill Park in Gilroy, where the annual event was taking place. Hundreds of guests were seen running away as dozens of shots were fired.
Gilroy Police Chief Scot Smithee said at a late night briefing that officers were in the area when the gunman opened fire. They immediately responded and engaged the suspect "in less than a minute," Smithee told reporters. The suspect was shot and killed by police.
Four people were killed in the shooting, including the suspect and a 6-year-old boy. Twelve others suffered gunshot wounds and were taken to area hospitals, where one of them remained in a critical condition. Eight others were treated for injuries they suffered while fleeing the scene.
There was no immediate word on a possible motive.
Police said the suspect is believed to have bypassed security and metal detectors by entering through a creek and cutting a hole in the fence surrounding the festival site. The suspect was described by witnesses as a white male in his 20s or 30s.
Founded in 1979, the Gilroy Garlic Festival is one of the largest food festivals in the U.S., providing three days of food, drinks, live entertainment and cooking competitions. It takes place at Christmas Hill Park in Gilroy, about 30 miles south of San Jose.
One of the victims:
One of those killed in the Gilroy Garlic Festival mass shooting has been identified as 6-year-old Steven Romero – NBC Bay Area https://t.co/BvAkiTvQml pic.twitter.com/ooTsQcrEpC

— BNO News (@BNONews) July 29, 2019
Videos from the scene:
#BREAKING: Video shows moment gunman opens fire on Gilroy garlic festival Sunday evening; 4 people killed (including suspected gunman), 15 others injured. [Warning: Potentially-distressing footage] #GilroyGarlicFestival #GilroyActiveshooter pic.twitter.com/Qiv7GW3j4V

— California Brief (@CaliforniaBrief) July 29, 2019
yo somebody was shooting at the gilroy garlic festival. be safe pic.twitter.com/B39ZIYe8wr

— niah ㊝ (@bradpittshoe) July 29, 2019
July 29, 2019
Map: