Jeffrey Epstein's death ruled a suicide, coroner says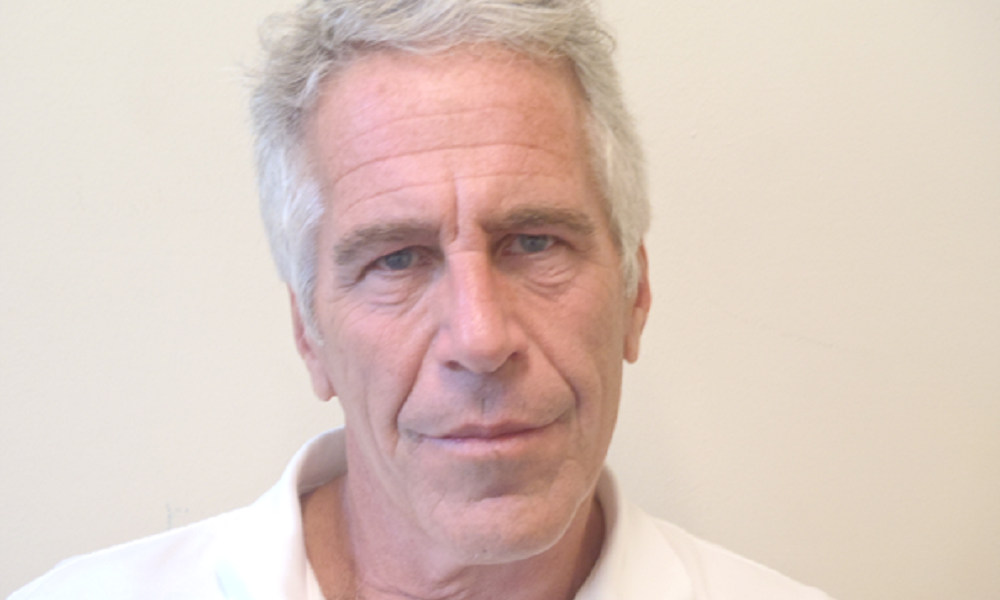 The death of disgraced financier Jeffrey Epstein, who was found unresponsive in his New York jail cell where he was being held on federal sex trafficking charges, has been ruled a suicide, New York City's chief medical examiner says.
An autopsy which was carried out this week determined that the cause of Epstein's death was hanging and the manner of death was suicide, the Office of the Chief Medical Examiner (OCME) said in a brief statement sent to reporters on Friday.
Earlier this week, when the autopsy was carried out, Chief Medical Examiner Dr. Barbara Sampson had said the cause and manner of death was "pending further information." On Friday, "after careful review of all investigative information," the final determination was made, she said.
Responding to the news, Epstein's team of lawyers said they were "not satisfied" by the medical examiner's conclusion. "His safety was the responsibility of the MCC (jail). It is indisputable that the authorities violated their own protocols," the lawyers said in a statement.
"The defense team fully intends to conduct its own independent and complete investigation into the circumstances and cause of Mr. Epstein's death, including if necessary legal action to view the pivotal videos – if they exist as they should – of the area proximate to Mr. Epstein's cell during the time period leading to his death," the lawyers added.
Epstein was found unresponsive in his cell at the Metropolitan Correctional Center in New York City on early Saturday morning, according to the Federal Bureau of Prisons. He was rushed to a local hospital in critical condition and was pronounced dead a short time later. He was 66 years old.
Both the FBI and the Justice Department's Inspector General have launched independent investigations into the circumstances of Epstein's sudden death. "Mr. Epstein's death raises serious questions that must be answered," U.S. Attorney General William Barr said in a statement last Saturday.
The New York Times reported on Wednesday that two guards in the multimillionaire's unit had fallen asleep and failed to check on him for about 3 hours, then falsified records to cover up their mistake. Both staff members were put on administrative leave.
Epstein's death is the subject of numerous conspiracy theories across the political spectrum. The suicide followed an incident in late July in which the financier was found unconscious in his cell with injuries to his neck.
Epstein was arrested and charged with sex trafficking of minors in early July, but he had long been accused of sexual abuse and was often the subject of conspiracy theories. Interest in the case was high due to Epstein's links to politicians, businessmen, and celebrities, including U.S. President Donald Trump, former U.S. President Bill Clinton, Britain's Prince Andrew, and former New Mexico Governor Bill Richardson.
In 2007, Epstein faced a 53-count federal indictment which could have sent him to prison for life, but he struck a secret plea agreement with the help of prosecutor Alexander Acosta, who recently resigned as Labor Secretary. This allowed Epstein to plead guilty to Florida state charges of procuring a minor for prostitution, for which he served 13 months in jail.
The charges stemmed from sexual activity with privately-hired "masseuses," some of whom were just 14 years old. The plea deal, which required him to register as a sex offender, also served as a non-prosecution agreement, essentially shutting down an FBI probe which was trying to determine if there were more victims or other co-defendants.
A judge ruled in February that the plea deal violated federal law because the victims in the case were not notified.
Epstein was taken into custody on July 6 when his his private plane landed at Teterboro Airport in New Jersey following a flight from Paris. Two days later, an indictment was unsealed in Manhattan federal court in which he was charged with sex trafficking of minors and conspiracy to commit sex trafficking.
The indictment alleged that, from 2002 to 2005, Epstein sexually exploited dozens of underage girls by paying them to engage in sex acts. He allegedly worked with several employees and associates to ensure that he had a steady supply of girls, and paid several of the victims to recruit other underage girls to engage in similar acts for money. This was alleged to have happened in New York City and Palm Beach, Florida.
If you or someone you know needs help, call the U.S. Suicide Prevention Lifeline at 800-273-8255, a free and 24/7 service that can provide suicidal persons or those around them with support, information and local resources. If you're in the United Kingdom, call the Samaritans at 116123.