Suicide bomber attacks wedding in Kabul, killing at least 63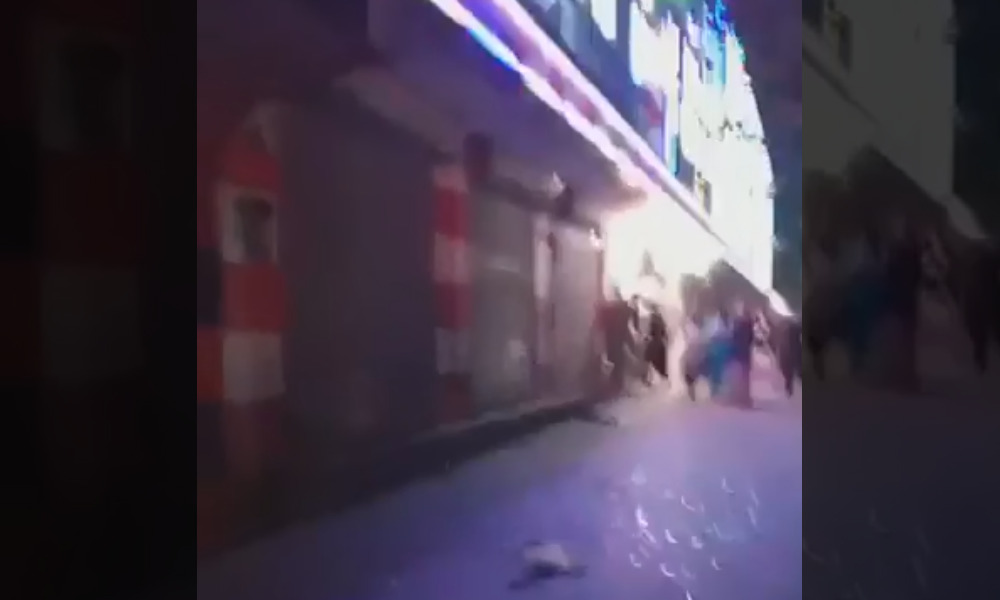 A suicide bomber has blown himself up at a wedding hall in the Afghan capital Kabul, killing at least 63 people and injuring more than 180 others, local officials and witnesses say. There was no immediate claim of responsibility.
The attack happened at about 10:40 p.m. local time on Saturday when a large explosion occurred in the male section of a wedding hall in western Kabul, where a wedding reception was taking place. More than 1,000 people were at the venue.
Footage from the scene showed a seating area covered in blood while people outside were trying to find out if their loved ones survived. One family alone was reported to have lost 14 relatives.
Government spokesman Feroz Bashari said 63 people, including a number of children, were confirmed to have died in Saturday's attack, making it one of the city's worst bombings this year. At least 182 people were taken to area hospitals for treatment.

There was no immediate claim of responsibility for the attack, and a spokesman for the Taliban denied any involvement.
"Devastated by the news of a suicide attack inside a wedding hall in Kabul," presidential spokesman Sediq Sediqqi said on Twitter. "A heinous crime against our people; how is it possible to train a human and ask him to go and blow himself inside a wedding?!! .. Why this enmity against innocent Afghans!!!"
Afghan wedding suicide blast kills 63, wounds 182: ministry https://t.co/qDQGZxkMwj pic.twitter.com/Br4eZQ437X

— Reuters U.S. News (@ReutersUS) August 18, 2019
He is looking for his brothers. "Don't go in, the situation is critical." pic.twitter.com/zLwLgN9ish

— fatima faizi (@FatmaFaizi) August 17, 2019
Video of the incident at a wedding hall in Kabul showing people are shocked and trying to run away from the site.#Kabul#Afghanistan pic.twitter.com/peFYV4xdpF

— Sultan Faizy سلطان (@SultanFaizy) August 17, 2019
تازه – لحظاتی پیش انفجاری در تالار عروسی شهر دبی در منطقه دارالامان کابل رخ داده است.

وزارت امور داخله این رویداد را تایید می‌کند اما می‌گوید که در این باره تاکنون جزییاتی در دست نیست. pic.twitter.com/zFdTTKAhJC

— TOLOnews (@TOLOnews) August 17, 2019
Photo shows relatives are digging up graves for 14 members of one family who were killed in Kabul #wedding blast on Saturday evening. pic.twitter.com/U4mqxwtxUt

— TOLOnews (@TOLOnews) August 18, 2019