U.S. border agency hit by nationwide outage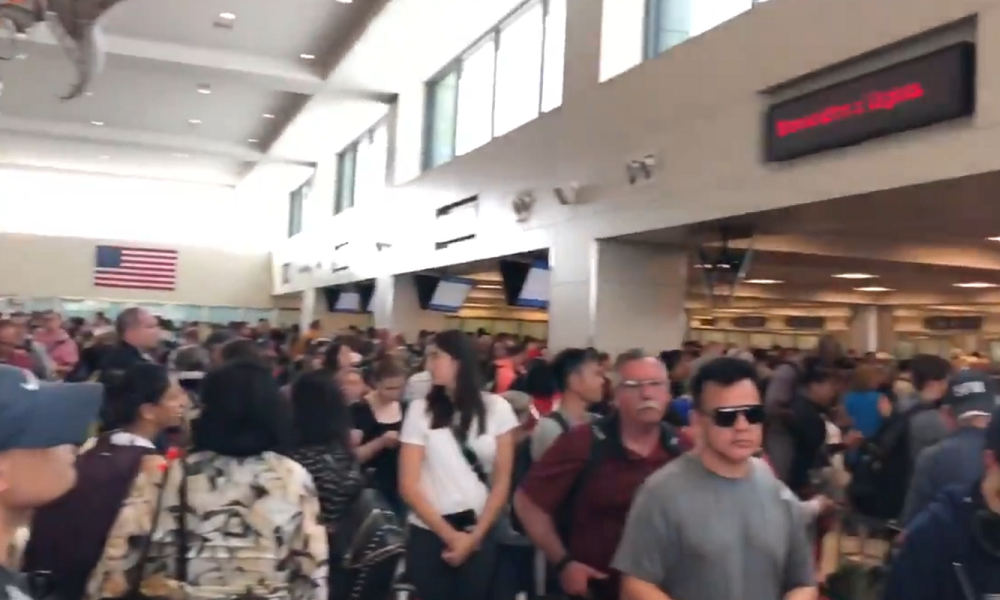 A U.S. Customs and Border Protection computer system suffered a nationwide outage on Friday, causing long lines at a number of airports, officials and travelers said. Passengers who arrived on international flights had to be processed manually until the issue was resolved.
The incident began at about 4 p.m. ET on Friday when the Federal Inspection Services processing system was hit by a network outage. The impact appeared to be limited to passengers who arrived on international flights, but airports were telling all passengers to check with their airlines.
"CBP is experiencing a temporary outage with its processing systems at various air ports of entry and is taking immediate action to address the technology disruption," the agency said in a statement. "CBP officers continue to process international travelers using alternative procedures until systems are back online."
Long lines were reported at a number of airports, including John F. Kennedy International Airport and Washington Dulles International Airport. The issue appeared to be resolved by 6 p.m. ET, when several airports said the CBP system was "slowly getting back to normal."
The cause of Friday's outage was not immediately known.
I was finally able to check in for a flight before actually getting to the airport ?…. & now US Customs systems are down NATION WIDE! Line is crazy & getting crazier. pic.twitter.com/RctYJbEFrF

— Ali Ahmad (@AliAhmad03) August 16, 2019
Here's a better perspective of the customs line at JFK. People are growing frustrated. Nothing like landing after a 10 hour flight to this. pic.twitter.com/WrEUsoJhbH

— Sarah Baird ? (@Baird_S) August 16, 2019