Bin Laden's son killed in U.S. operation, Trump says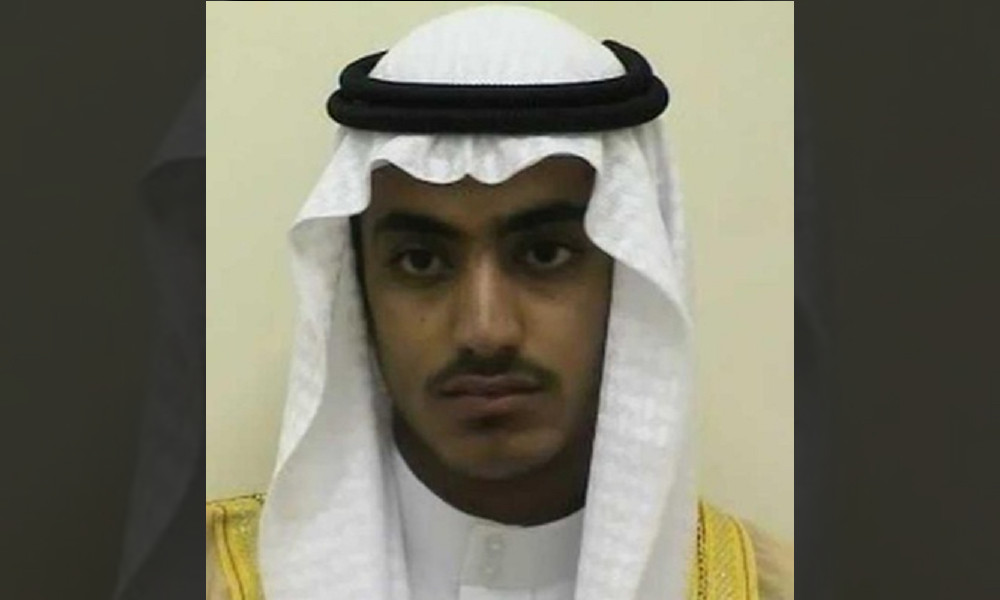 U.S. President Donald Trump announced on Saturday that Hamza bin Laden, the son of the late al-Qaeda leader Osama bin Laden and a potential heir to the group's leadership, was killed in a U.S. operation in the Afghanistan/Pakistan region. His death was previously reported but had not been confirmed.
"Hamza bin Ladin, the high-ranking al-Qa'ida member and son of Usama bin Ladin, was killed in a United States counterterrorism operation in the Afghanistan/Pakistan region," Trump said in a statement. "The loss of Hamza bin Ladin not only deprives al-Qa'ida of important leadership skills and the symbolic connection to his father, but undermines important operational activities of the group."
Details about the circumstances of Hamza's death have not been released. The New York Times reported on July 31 that Hamza was believed to have been killed during the first two years of the Trump administration, when Hamza would have been 27 to 30 years old, but until recently intelligence agencies were unable to confirm his death.
Earlier this year, on February 28, the U.S. State Department's Rewards for Justice Program offered a reward of up to $1 million for information leading to Hamza's whereabouts. It said Hamza was "emerging as a leader in the [al-Qaeda] franchise."
Hamza had previously released audio and video messages on the internet in which he called on his followers to launch attacks against the U.S. and its Western allies. He also threatened attacks against the United States after his father was killed in a U.S. raid in Pakistan in may 2011.
"Hamza bin Laden is wanted for questioning in connection with his membership in the Al Qaeda organization and his public declarations threatening the security of the United States," the U.S. Federal Bureau of Investigation said in an appeal for information.
Born in Jeddah, Saudi Arabia, in 1989, Hamza was married to the daughter of senior al-Qaeda member Abdullah Ahmed Abdullah, who is wanted in connection with the 1998 bombings of the U.S. embassies in Tanzania and Kenya. More than 200 people were killed.
Osama bin Laden founded al-Qaeda in 1988 to fight against Soviet troops in Afghanistan under the banner of Islam. The group forged a close relationship with the Taliban and, in 1996, they issued a declaration of war against the U.S. and its allies. Al-Qaeda went on to carry out a number of terrorist attacks around the world.
The biggest attack happened on September 11, 2001, when al-Qaeda terrorists hijacked four passenger planes before crashing two of them into the World Trade Center in New York and another into the Pentagon in Washington, D.C. The fourth, United Flight 93, crashed in a field in Pennsylvania. Nearly 3,000 people were killed in the attacks.