Fire breaks out at Saudi train station, at least 11 injured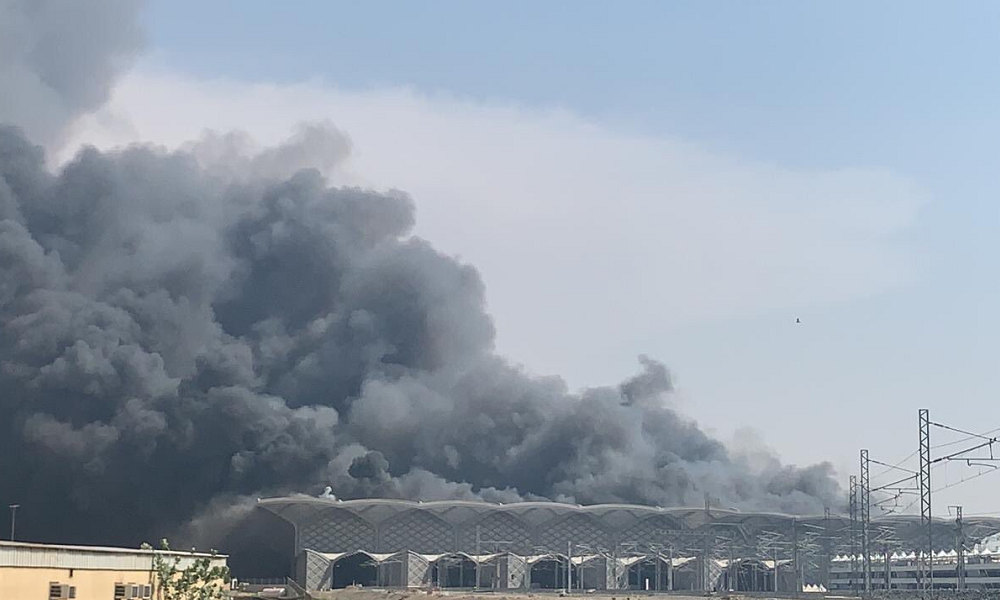 A large fire has broken out at a train station in the Saudi city of Jeddah, causing massive damage and injuring at least eleven people, local officials say. Some people who were trapped on the roof were rescued by helicopter.
The incident began at 12:35 p.m. on Sunday when a fire erupted at the Haramain high-speed train station in Jeddah, a major city in western Saudi Arabia, on the coast of the Red Sea. The cause of the fire was not immediately known.
The government said 11 people were taken to area hospitals, but it was not immediately known if anyone else was unaccounted-for. The Saudi Gazette newspaper reported that at least six other people were treated at the scene for minor injuries.
Footage shared by witnesses showed large plumes of black smoke billowing from the train station, and a highway adjacent to the station was partially covered in smoke. A helicopter was seen rescuing people who were trapped on the roof.
The fire continued to burn throughout the day, and was finally declared under control at 1 a.m. on Monday. Video from inside the building showed massive damage.
Video: People on the roof
BREAKING: Massive fire breaks out at train station in Jeddah, Saudi Arabia; people on the roof are being evacuated by helicopter pic.twitter.com/X6IG1Utrjx

— BNO News (@BNONews) September 29, 2019
Video: People on the roof being rescued
شاهد.. لحظة إخلاء طيران الأمن لمحطة قطار الحرمين بجدة عقب الحريقhttps://t.co/wlI4qg9TXz#قطار_الحرمين #السعودية #جدة #عاجل pic.twitter.com/NC2vBzJUz2

— صحيفة تواصل (@twasulnews) September 29, 2019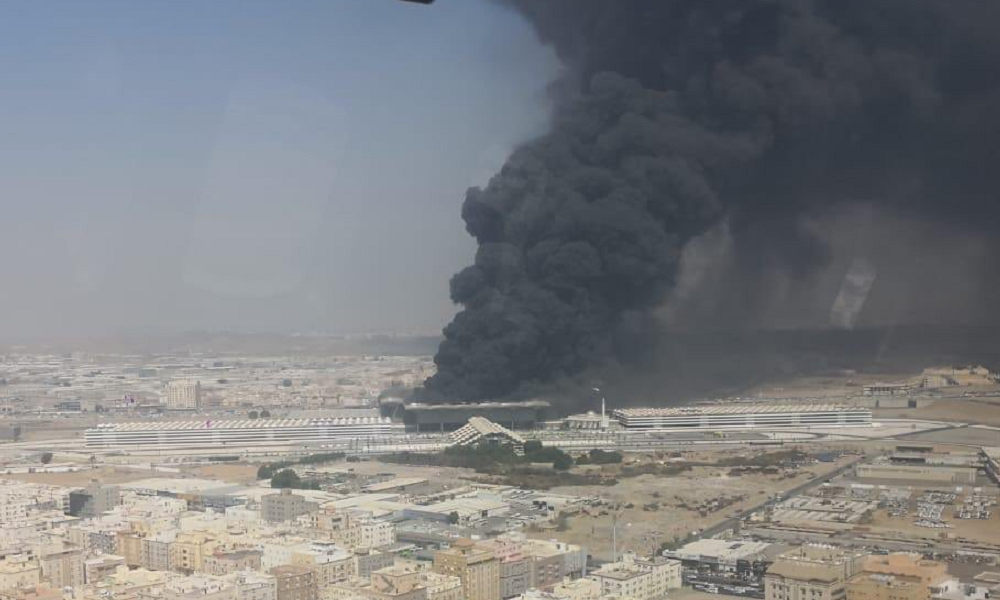 Video: The start of the fire
#شاهد

اللحظات الاولى لـ #حريق_محطة_القطار_جدة

. pic.twitter.com/SA4h9pPZNv

— صحيفة المدينة (@Almadinanews) September 29, 2019