Massachusetts woman who encouraged boyfriend to kill himself denied parole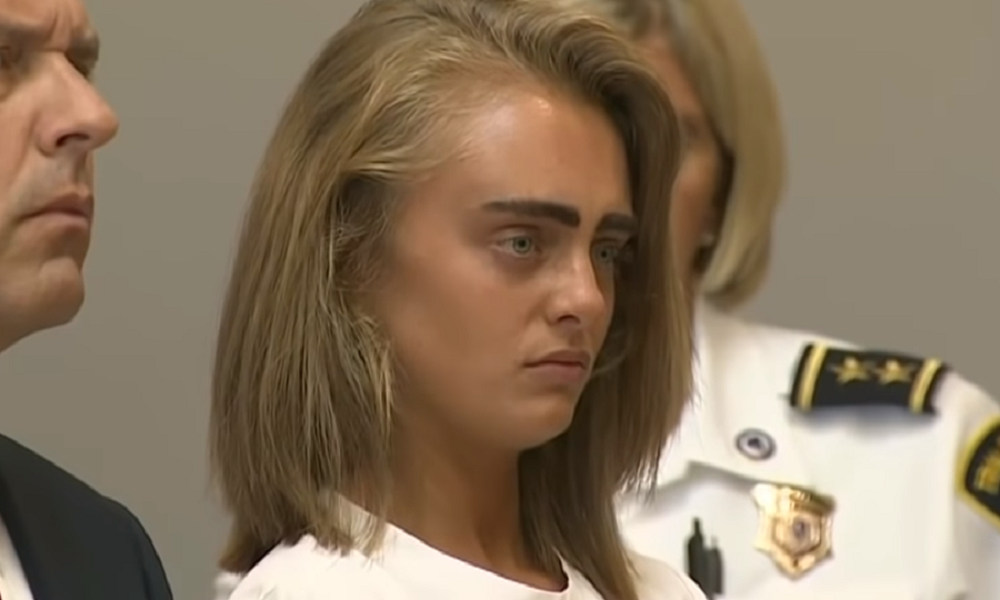 A 22-year-old Massachusetts woman who encouraged her suicidal boyfriend to kill himself in a series of text messages has been denied parole, state officials say, calling her statements self-serving and lacking in sincerity.
The Massachusetts Parole Board took less than a day to decide that Michelle Carter should not be released after serving only seven months in prison. Carter was convicted of involuntary manslaughter in 2017 and sentenced to 30 months in jail, but her sentence was reduced to only 15 months because of her juvenile status.
"The Board is troubled that Ms. Carter not only encouraged Mr. Conrad to take his own life, she actively prevented others from intervening in his suicide," the board said in Friday's decision. "Ms. Carter's self-serving statements and behavior, leading up to and after his suicide, appear to be irrational and lacked sincerity."
The board added that Carter's release would not meet the legal standard, and they urged her to "further address" what caused her to encourage the suicide of 18-year-old Conrad Roy III, who died from carbon monoxide poisoning inside his pickup truck in 2014.
In denying Carter's request for parole, one of the board members wrote: "Given subject's behavior in facilitating victim's death, release [is] not compatible with [the] best interest of society. [She] did not provide sufficient insight into [the] reason for [her] lack of empathy at [the] time of [the] crime and [the] surrounding time period."
But even though Carter's request for parole has been denied, she is still expected to be released early for good behavior. Carter has a job inside the jail kitchen and attends classes, which earns her 10 days off her sentence for each month she does this. She could be released as early as March, and possibly sooner.
In text messages released during the trial, Carter appeared frustrated because Conrad had not gone through with killing himself. "You can't think about it You just have to do it? You said you were gonna do it like I don't get why you arent," she wrote in a text message at 4:22 a.m.
Throughout the day, Carter repeatedly told her boyfriend to go through with killing himself, and to stop putting it off. "You're fine, it's gonna be okay. You just gotta do it babe, you can't think about it," she said at 5 p.m. Conrad killed himself a few hours later.
If you or someone you know needs help, call the U.S. Suicide Prevention Lifeline at 800-273-8255, a free and 24/7 service that can provide suicidal persons or those around them with support, information and local resources. If you're in the United Kingdom, call the Samaritans at 116123.