Hurricane Lorenzo: Ship carrying 14 people sinks in the Atlantic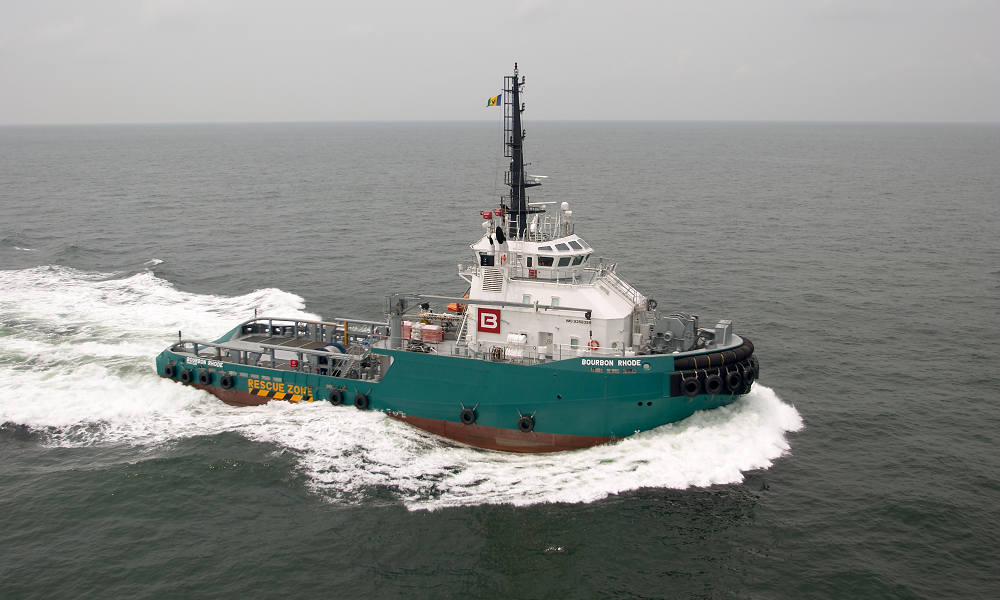 A search-and-rescue operation is underway in the Atlantic Ocean after a tug supply vessel sent a distress call while taking on water near Hurricane Lorenzo, French officials say. Three people have been rescued but 11 others remain unaccounted-for.
The vessel, the Bourbon Rhode, was traveling from the Canary Islands to Guyana when it sent a distress signal on Thursday morning, when the ship was roughly halfway between Africa and the Lesser Antilles, or 60 nautical miles (111 kilometers) from the eye of Hurricane Lorenzo.
A statement from Bourbon, which provides marine services for offshore oil and gas companies, said the Bourbon Rhode was taking on water in the rear at the time of the distress call. A crisis cell was immediately activated and the search is being coordinated from Marseille, the company said.
The bulk carrier SSI Excellent, which was 200 nautical miles (370 km) south of the ship, changed course and arrived in the area on Friday morning, but the search was hampered by waves up to 7 meters (23 feet) high and visibility of less than 1 nautical mile (1.8 km). They were later joined by a Hurricane Hunter from the U.S. Air Force, and the French frigate Ventôse is expected to arrive on Sunday night or Monday morning.
Three of the crew members were rescued on Saturday when their lifeboat was spotted by a French Navy plane, but 11 crew members remain unaccounted-for. The crew members were taken on board a commercial vessel, where they were placed under medical observation.
"It has been confirmed that the vessel has sunk. The search continues to be carried out in weather conditions that are improving," Bourbon said in a statement on Saturday, adding that numerous flyovers were being carried out by U.S. and French planes, and commercial vessels have changed their course to provide assistance.
Some of the crew members of the Bourbon Rhode are reportedly from Ukraine, but a company spokeswoman would not comment on the nationalities of those on board. The Luxembourg-flagged ship is described as highly maneuverable and is able to assist with offshore oil and gas off-loading, terminal assistance, and anchor handling.