3 people stabbed on shopping street in The Hague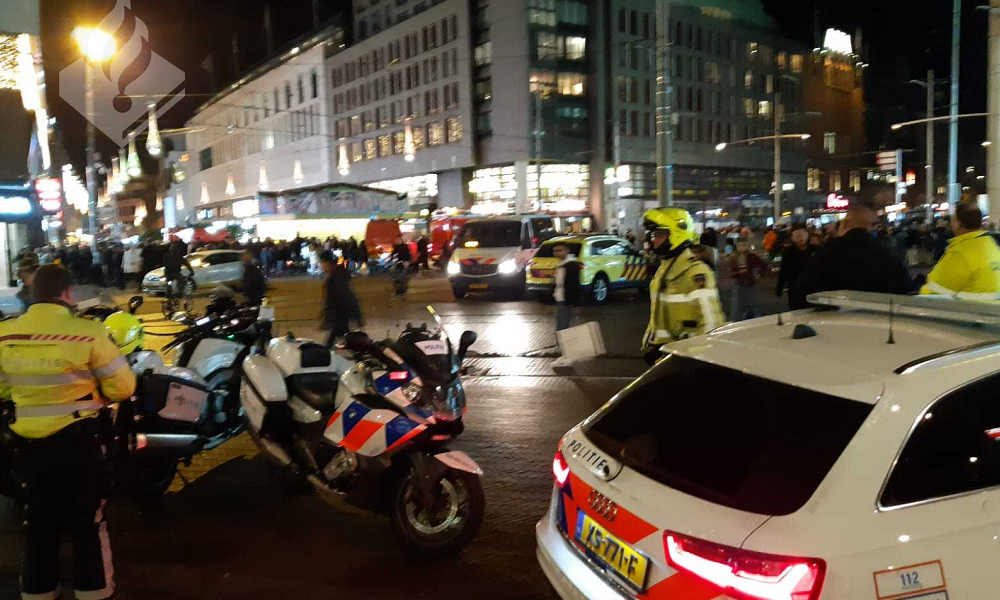 Three young people have been injured in a knife attack on a shopping street in The Hague, Dutch officials and witnesses say. The suspect fled the scene and a possible motive was not immediately known.
The incident happened at 7:45 p.m. on Friday when police and other emergency services were called for a stabbing incident just outside Hudson's Bay in the city center. Three young people below the ages of 18 were taken to hospital for treatment.
"We are conducting an extensive investigation into the stabbing incident on Grote Markt Street," local police said on Twitter. "Because of the complexity and meticulousness, this takes time. We understand that there are many questions."
Details about the circumstances of the incident were not immediately known, but it was extremely busy at the time because of Black Friday sales. "All scenarios are still open," a police spokeswoman said when asked if the stabbing was terror-related.
"We were checking out and suddenly we saw people running," one witness told the AD newspaper. "They were shouting all kinds of things, that there had been a stabbing or that shots were fired. People were crying."
A Hudson's Bay spokesman told broadcaster NOS that the stabbing happened outside the store, but two young women ran inside in search for help. None of the victims suffered serious injuries.
Police said the unidentified suspect fled the scene and a manhunt was continuing on early Saturday morning. The suspect was initially described as a light-skinned male in his late 40s, but a police spokeswoman said this was incorrect.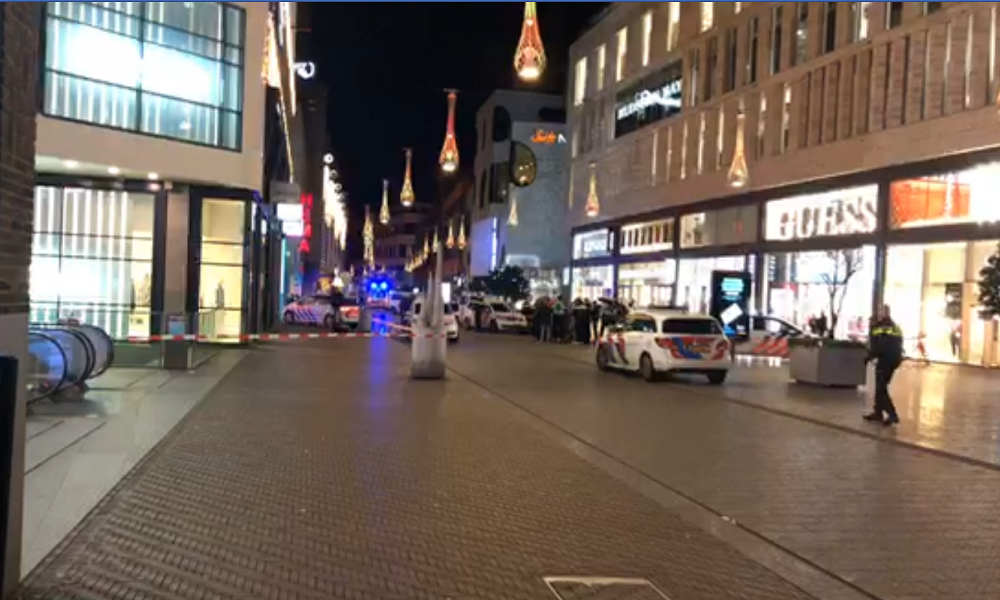 Veel politie en andere hulpdiensten in de #GroteMarktstraat. Vanwege 'Black Friday' is het daar erg druk. Publiek wordt door de politie gemaand zich te verwijderen. Nog niet bekend wat er is gebeurd. pic.twitter.com/2PMT68YHGo

— Redactie Regio15.nl (@regio15) November 29, 2019