At least 12 killed as plane crashes near Kazakhstan airport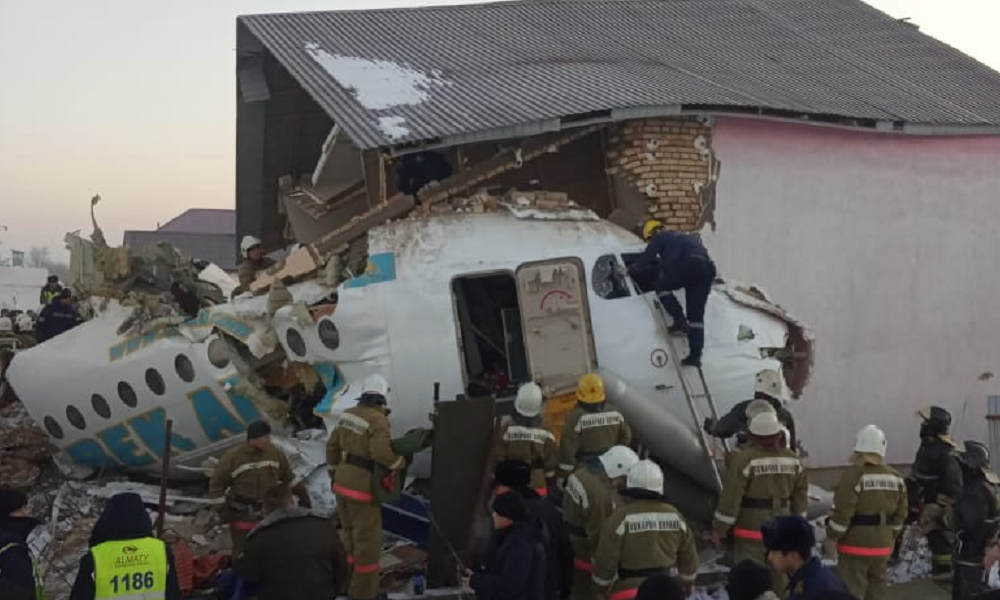 A passenger plane carrying close to 100 people crashed into a building as it took off from an airport near the Kazakh city of Almaty on Friday morning, killing at least 12 people and injuring many more, local officials say. The death toll is expected to rise.
The accident happened at 7:22 a.m. local time on Friday when Bek Air Flight 2100 was attempting to take off from Almaty International Airport for a flight to the capital Nur-Sultan. It quickly lost altitude and plowed through a concrete barrier before crashing into a residential, two-story building.
A statement from airport said the Fokker 100 aircraft was carrying 98 people, including 93 passengers and 5 crew members. At least 12 people were killed and 60 others were treated at the scene or taken to area hospitals, where up to 35 people, including 8 children, were said to be in serious or critical condition.
Kazakh President Kassym-Jomart Tokayev sent his condolences to the friends and families of those killed and announced that a special government commission had been established to investigate Friday's crash. "All those responsible will be severely punished in accordance with the law," Tokayev said. He later declared Saturday a national day of mourning.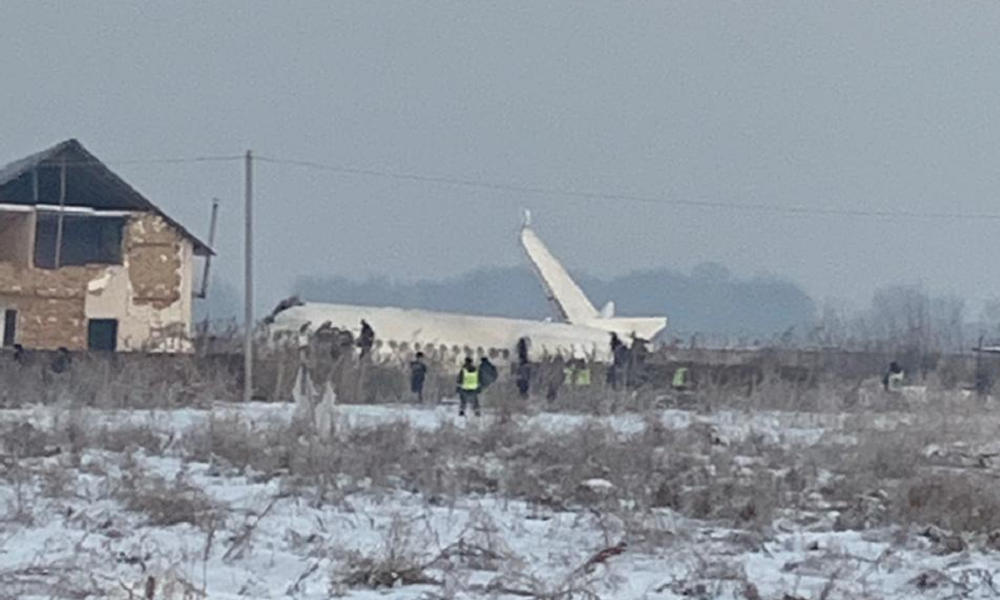 WATCH: Footage from the scene after Bek Air passenger plane carrying 100 people crashes into building in Almaty, Kazakhstan pic.twitter.com/pdGyK2uDCE

— BNO News (@BNONews) December 27, 2019
NEW: At least 60 people have survived the Kazakhstan plane crash, and these are their names, according to the airport pic.twitter.com/KXCIrNqysi

— BNO Newsroom (@BNODesk) December 27, 2019