Possible gunfire causes lockdown at Lackland Air Force Base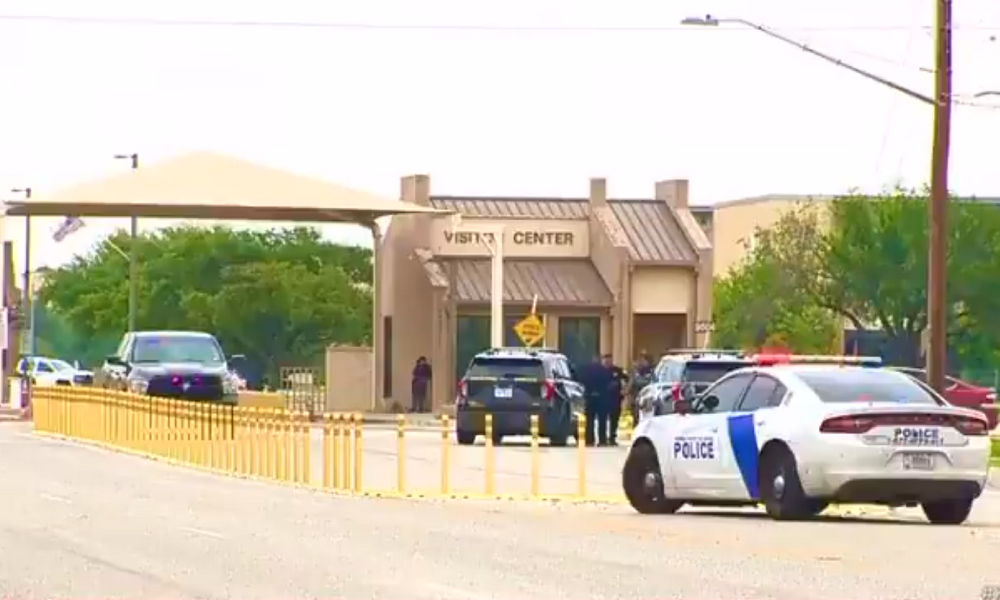 Lackland Air Force Base in San Antonio, Texas, was put on lockdown Wednesday after unconfirmed reports of gunshots near the installation, local officials and witnesses said. There were no reports of injuries and no arrests were immediately made.
The incident began just after 12 p.m. when someone reported hearing two gunshots near Valley Hi Gate while Air Force trainees were in the area. Officials initially assumed that two suspects had fired shots towards the base, which is part of Joint Base San Antonio (JBSA).
Lackland AFB, which is used for Air Force basic training, was immediately put on "active shooter" lockdown after the call about gunfire came in. "All base personnel implement LOCKDOWN procedures immediately and take cover," JBSA said in an emergency alert.
About an hour later, officials confirmed that no injuries had been reported, and it remained unclear whether shots were actually fired. No arrests were immediately made and the lockdown was lifted later on Wednesday afternoon.
"Individuals on-base reported hearing gunshots which triggered a lockdown of the installation," the base said in a statement. "Security Forces immediately responded to the area and continue to work with SAPD and BCSO to investigate the incident."
It added: "JBSA-Lackland is all clear and all previously [closed] gates have been reopened."
BREAKING – Valley Hi is closed in front of JBSA-Lackland Air Force Base. Public affairs is silent, despite reporting active shooter. UNCONFIRMED chatter indicates shots were fired, no known injuries. Watch @kens5 on air and online for updates. #kens5eyewitness pic.twitter.com/m23A4QWm7y

— James Keith (@James_Keith) June 9, 2021
#Breaking: @JBSA_Official Lackland on a lockdown after reports of an active shooter. Just arrived on scene. Gates are closed and there's bumper to bumper traffic by the main entrance on Military Dr. @KABBFOX29 @News4SA https://t.co/W4Q3J8XITO pic.twitter.com/yHQWf9qPVi

— Joe Galli (@JoeGalliNews) June 9, 2021