10 people shot at Father's Day event in Wildwood, Florida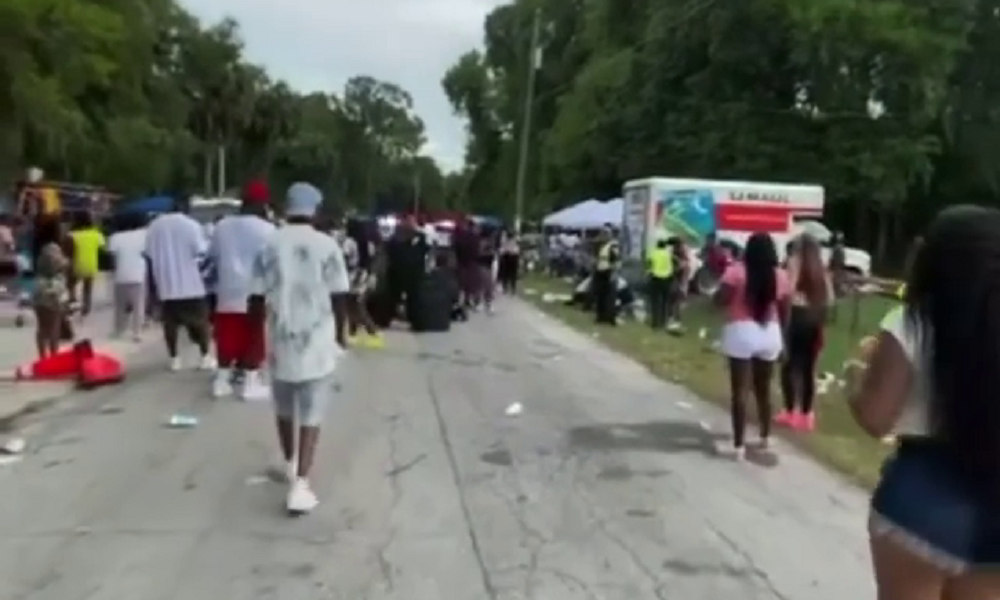 A 25-year-old woman was killed and nine others were injured when a man opened fire at an annual Father's Day event in Wildwood, Florida, local officials and witnesses say. The suspect was taken into custody within minutes of the shooting.
The incident happened just before 8 p.m. on Sunday when officers responded to a shooting at a privately-organized Father's Day event near Royal Park in Wildwood, a city in Sumter County, about 45 miles northwest of Orlando.
"This senseless incident occurred when two people from the Tampa Bay area came upon each other on County Road 235. It was absolute happenstance," Chief Deputy Chris Haworth said. "Our suspect brandished a firearm and started shooting at the other person."
Haworth said 10 victims were taken to hospital, where 25-year-old Cornecia Smikle, from the Tampa Bay area, succumbed to her injuries. Another victim was seriously injured and remained in the ICU on Monday morning.
The suspect, 22-year-old Rapheal Tyree Thomas from the Tampa Bay area, was arrested after bystanders helped point him out, Haworth said. Bodycam video released by the sheriff's office appeared to show Thomas hiding underneath a car before he was taken into custody.
Details about a possible motive were not immediately released.