Staff member killed in shooting at Detroit-area hotel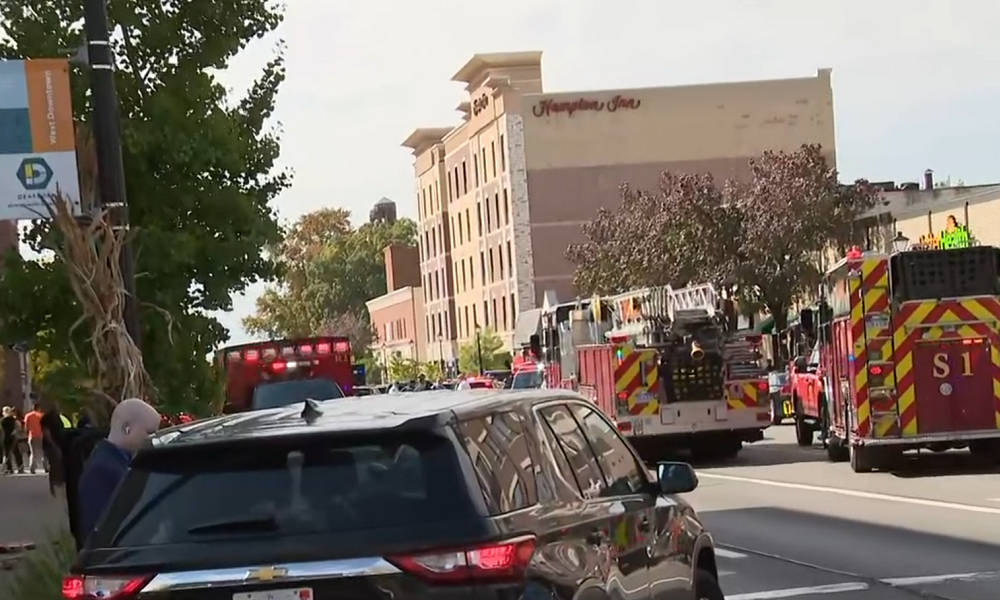 A man opened fire at the Hampton Inn Hotel in Dearborn, Michigan after a financial dispute with staff members, killing a clerk before barricading himself inside a room, local officials and witnesses say. He was later taken into custody.
The incident began at 1:09 p.m. on Thursday when officers were called for an "active shooter" at the hotel in Dearborn, about 9 miles west of downtown Detroit. Witnesses said the shooter, at one point, fired from one of the windows on the third floor.
Dearborn Police Chief Issa Shahin said the man argued about the hotel bill and demanded a refund, after which he started shooting. A clerk, a 55-year-old man from Riverview, was shot and later pronounced dead.
The gunman, a 38-year-old man who was armed with a long gun, barricaded himself inside one of the hotel rooms after the shooting. Police were eventually able to make contact and negotiated with him for hours, after which he surrendered without incident.
Police said the suspect has a history of mental illness and drug abuse.