Giant iceberg the size of London breaks off Antarctica ice shelf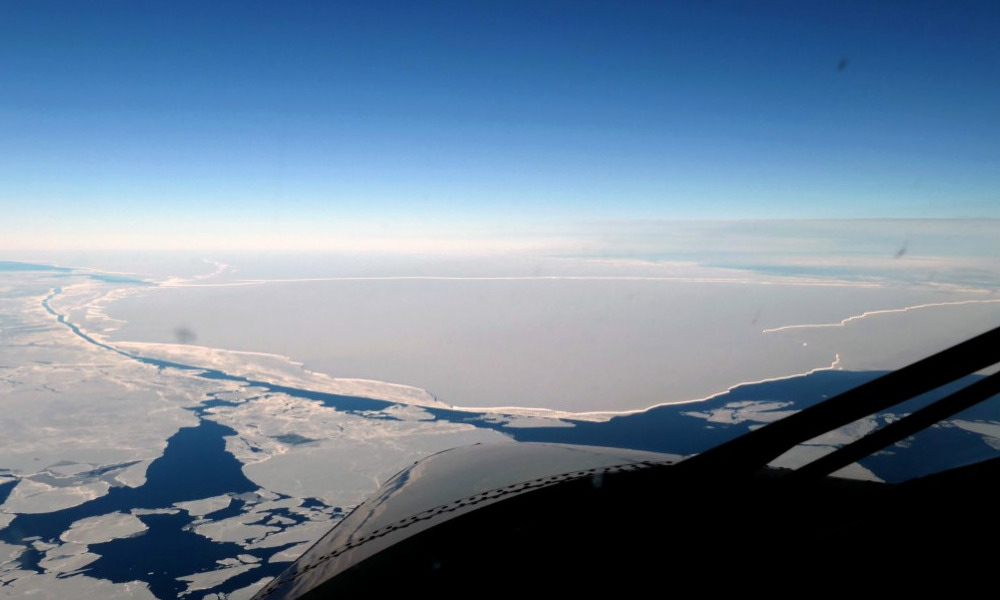 A huge iceberg the size of London has broken off the 150-meter thick Brunt Ice Shelf in Antarctica, scientists say. It finally calved from giant cracks which spread across the ice shelf during the past few years.
The new iceberg, which is yet to be named, broke free on late Sunday night, according to the British Antarctic Survey. The iceberg measures about 1,550 square kilometers (600 sq miles), which is roughly the size of Greater London.
British scientists have been monitoring the growth of vast cracks in the Brunt Ice Shelf over the past decade and Sunday's break-off is the second major calving in this area in the last two years. Iceberg A-74, which calved in 2021, is slightly smaller.
"Our glaciologists and operations teams have been anticipating this event," Professor Dame Jane Francis, the director of the British Antarctic Survey, said in a statement. "Measurements of the ice shelf are carried out multiple times a day using an automated network of high-precision GPS instruments."
The first signs of change in a chasm called Chasm-1, which laid dormant for at least 35 years, were detected through satellite monitoring in 2012. It began growing in 2015, which forced the Halley Research Station to relocate 23 kilometers (14 miles) inland in 2016.
Chasm-1 continued to grow and extended across the entire ice shelf by December 2022.
"The new iceberg formed along the line of Chasm-1 and is slightly larger than A74," BAS said. "It is likely to follow the path of A74 in the Antarctic Coastal Current and BAS glaciologists will track its movement. It will be given a name by the U.S. National Ice Center."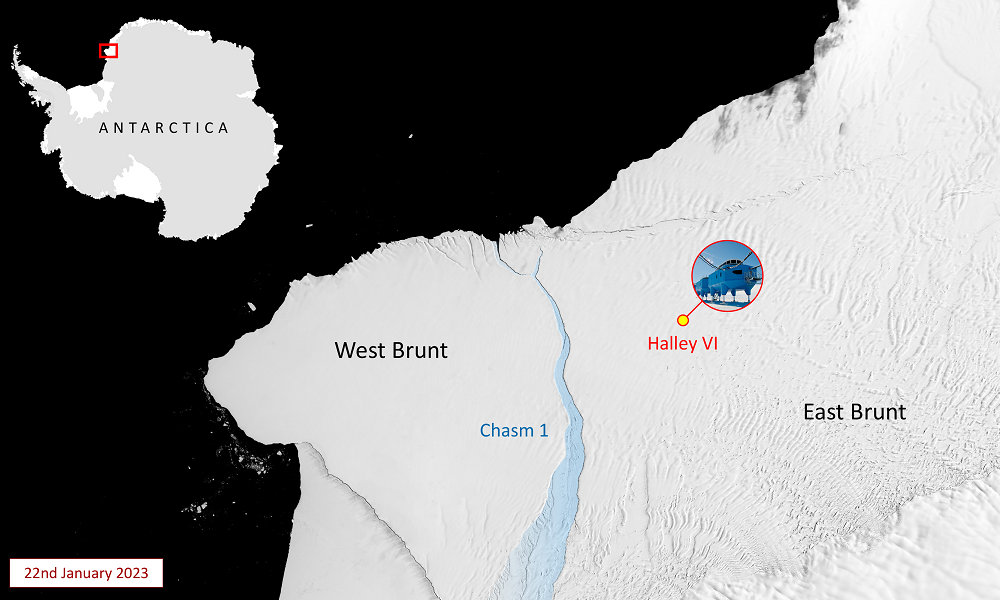 What a difference a year makes. Sentinel 2 HO Nat. Col. images from Jan. 2022 (left) & 2023 (right). Chasm 1 on Brunt Ice Shelf opening and almost connecting with smaller rift. Possible break up soon? (Data @sentinel_hub, @ESA_EU, @CopernicusEU) pic.twitter.com/7G3fm2OdJT

— SHS Space Science (@SHS_Space) January 22, 2023