1 person stabbed in front of Microsoft headquarters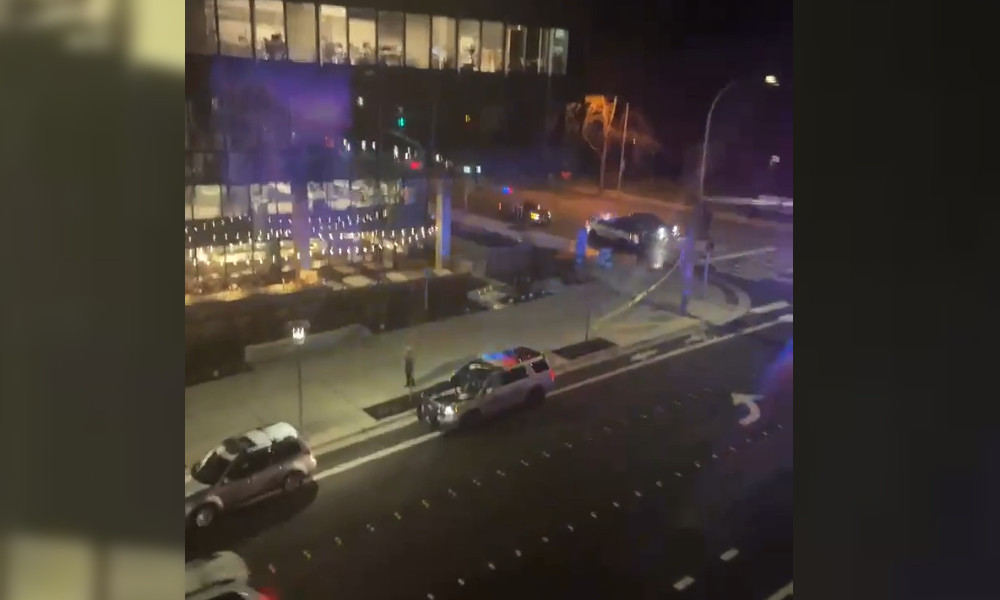 One person is critically injured after a stabbing in front of a building on the Microsoft campus in Redmond, Washington, local officials say. The suspect fled the scene but was taken into custody after an hours-long standoff.
The incident happened at about 5:50 p.m. on Wednesday when officers were called for an assault with a weapon at the corner of 156th Avenue NE and NE 28th Street in Redmond.
Most of the activity was visible in front of One Esterra, which is one of the new buildings for the tech giant's headquarters. An alert sent by Microsoft security reported a "stabbing at One Esterra."
"Witnesses described a male walking up to another male and stabbing him from behind," police spokeswoman Jill Green said. "The victim was transported to a local hospital with critical injuries."
The suspect – who is described as a white male in his 20s to 30s – fled the scene and later barricaded himself in his apartment nearby, at 152nd Avenue NE and NE Shen Street.
"Officers and negotiators attempted to draw out the suspect to no avail," Green said. "As a result, North Sound Metro SWAT was called in to assist. Around 1 a.m. today, SWAT executed a warrant and the suspect was taken into custody."
There was no word on the identity of the victim or a possible motive. Microsoft's press office did not immediately respond to a request for comment.
Anyone with information about the attack is asked to call the Redmond Police Department at 425-556-2500.