Death toll from Turkey-Syria quake expected to reach 50,000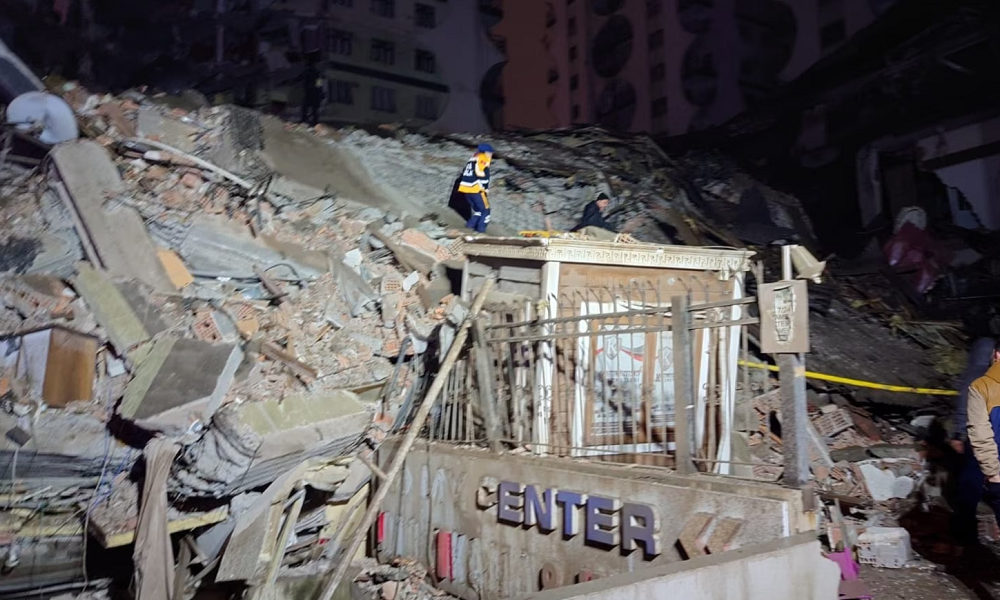 The death toll from Monday's devastating earthquake in Turkey and Syria is expected to reach 50,000, according to the United Nations. Nearly 28,000 bodies have already been pulled from the rubble.
Martin Griffiths, the UN's aid chief, made the comments on Saturday while visiting the Turkish province of Kahramanmaras, which is one of the hardest-hit areas.
"I think it's really difficult to estimate [the death toll] very precisely because you need to get under the rubble," Griffiths said in an interview with Sky News. "But I'm sure it'll double or more. And that's terrifying."
The comments echo the most recent assessment by Risklayer, a catastrophe risk firm which believes an estimated 52,000 people died in the earthquake. Its range for the potential death toll goes as high as 105,671.
Rescue work is continuing around the clock to find additional survivors, even though the odds of survival are becoming increasingly small.
Nine people were rescued on late Saturday at different locations in Hatay, Adıyaman and Kahramanmaraş, including a family of three, a 7-year-old girl and a 10-year-old boy. They were trapped for 136 to 138 hours, which is nearly 6 days.
"On the one hand, it's deeply, deeply, deeply shocking – the idea that these mountains of rubble still hold people, some of them still alive, many of them dead," Griffiths said. "But on the other hand, the extraordinary response to this, the most disastrous earthquake [in Turkey] in 100 years … is quite phenomenal. And it's heartening."
The official death toll from Monday's earthquake stands at 27,606, including 22,327 people in Turkey and 5,279 in Syria, according to data gathered by BNO News. The number of injured stands at 80,278 and 5,338, respectively.