Small earthquake hits Wales, north of Cardiff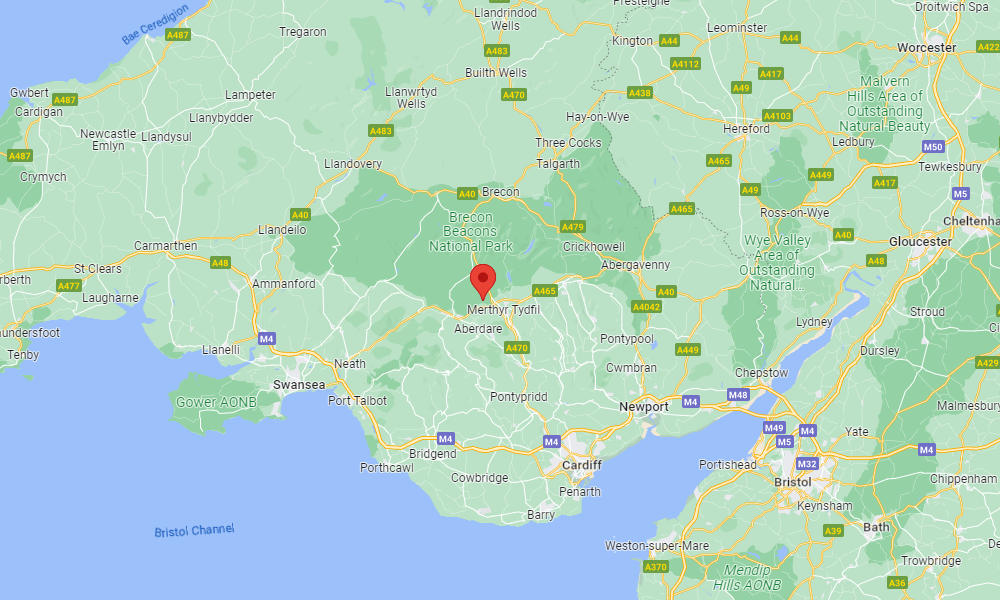 A small earthquake with a preliminary magnitude of 3.8 has struck Wales, centered north of Cardiff, seismologists and residents say. There were no immediate reports of serious damage.
The unusual earthquake, which struck at 11:59 p.m. on Friday, was centered very close to Merthyr Tydfil, about 7 miles north of Rhondda or 23 miles northwest of Newport.
The European-Mediterranean Seismological Centre put the preliminary magnitude at 3.8 with a depth of just 1.2 mile, making it a very shallow earthquake. There was no immediate word from the British Geological Survey.
Shaking was felt across the area, as far away as Swansea, but there were no reports of serious damage. Several people near the epicenter said it felt as if their whole house shook, which lasted just a few seconds.
"I felt a rumble as I lay in bed and heard a rumbling sound," said Mark Jenkins, from New Tredegar. "My bedroom window made a creaking sound and my shelf on my bedroom wall was vibrating a couple of seconds."
Not everyone recognized the rumble as an earthquake.
"We felt the quake when the lights flickered and the sofas jolted," said Shelly Organ, from Troed-y-rhiw. "We checked the children who all stayed asleep, then checked outside thinking there may have been a gas explosion nearby or car that had hit a neighboring wall, but [were] met with a number of people in the street thinking the same."