Suicide causes panic at La Defense shopping mall in Paris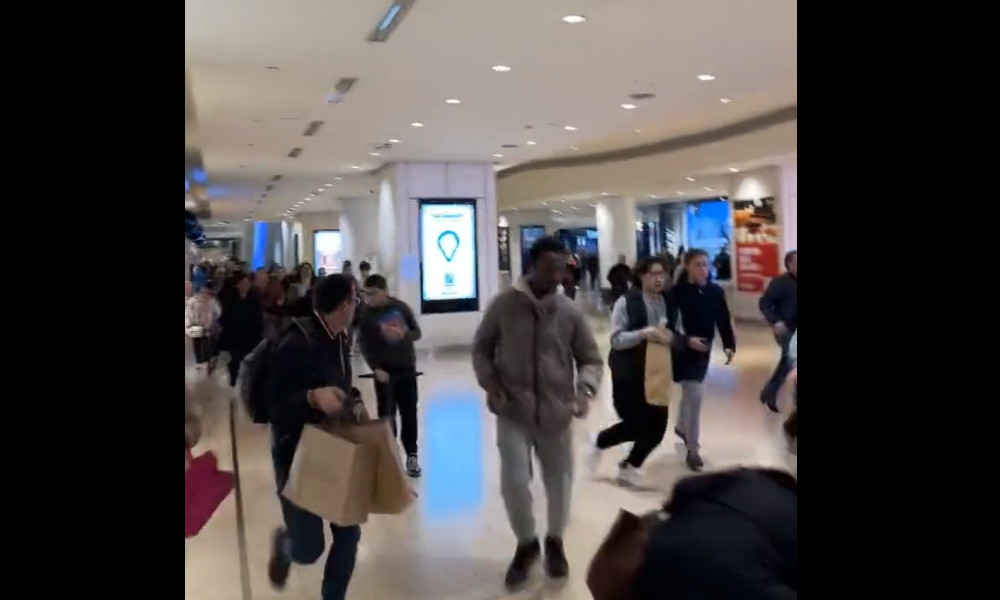 A man has jumped to his death at a busy shopping mall in the La Defense district of Paris, causing a loud bang which triggered mass panic and fears of an active shooter, local media and witnesses say.
The incident happened at about 5:15 p.m. on Saturday when shoppers reported hearing a loud bang at the Westfield Les Quatre Temps (4 Temps) shopping mall, prompting hundreds of people to flee or seek shelter.
The loud noise caused fears of an active shooter but security sources said there was no evidence of a shooting.
BFMTV, citing a source close to the investigation, reported that a man had jumped from one of the top floors, causing a loud bang. The incident is being treated as a suicide, the channel said.
If you or someone you know is experiencing a crisis related to suicide, mental health or substance use, call or text the U.S. Suicide & Crisis Lifeline at 988 to speak with a counselor in your area. If you're in France, call 3114.
Mass panic erupts at Paris shopping mall after bangs are heard. No word yet on what happened pic.twitter.com/xIkNpChe9q

— BNO News Live (@BNODesk) February 18, 2023