2 teenagers killed in shooting near Durham, NC middle school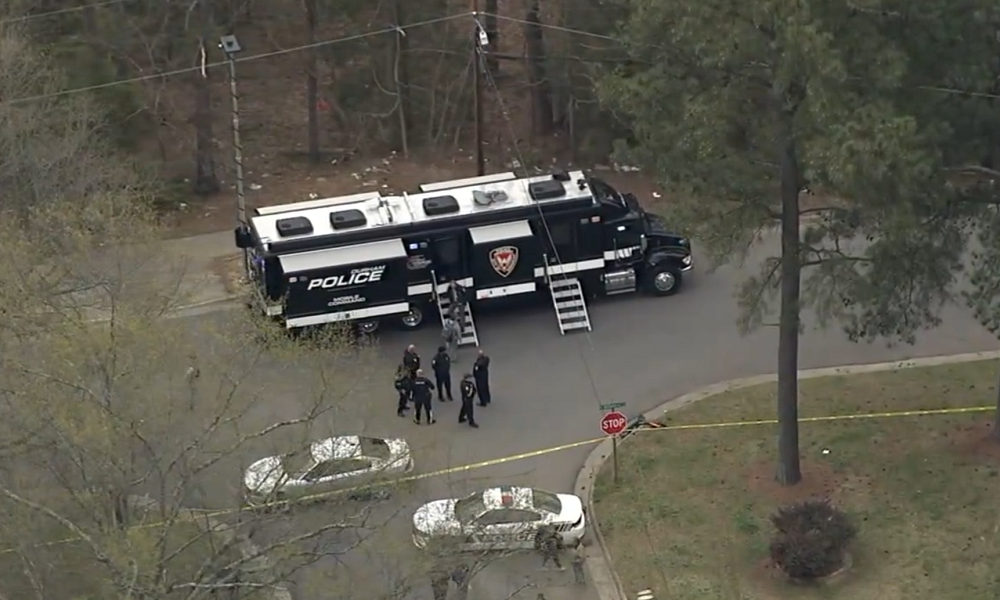 Two teenage boys have been killed in a shooting in Durham, North Carolina, very close to Brogden Middle School, local officials say. A third boy was seriously injured.
The investigation began at 10:30 p.m. on Tuesday when officers were called for a shooting in the 1200 block of Leon Street. The victim said two of his friends could also have been shot and was taken to hospital by his parents.
Officers used a drone and a cadaver dog to search the area throughout the night, after which two bodies were found near the intersection of Hudson Avenue and North Buchanan Boulevard just after 8 a.m.
The scene is right next to Brogden Middle School, but there is currently no indication that anyone from the school was involved. The school was briefly put on 'secure status' on Wednesday morning, which was later lifted.
Durham Police confirmed that two 16-year-old boys were killed in the shooting, and a third was taken to hospital in critical condition. WRAL-TV identified one of those killed as Angel Canales, a student at Riverside High School.
"Based on our preliminary investigation, the shooting does not appear to be random," police said in a statement. "This is an active investigation and no further details are available at this time."