Missing Florida boy found dead in alligator's jaws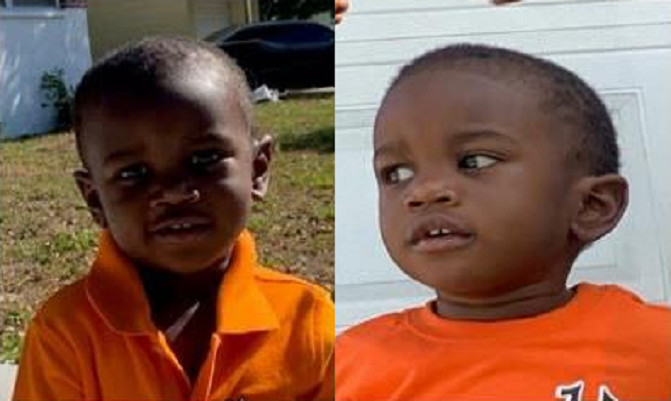 A 2-year-old Florida boy whose mother was murdered has been found dead inside the jaws of an alligator, local officials say. His father has been arrested in connection with their deaths.
An amber alert was issued for Taylen Mosley on Thursday after his mother, 20-year-old Pashun Jeffery, was found stabbed to death inside her apartment in St. Petersburg.
On Friday, investigators were led to Dell Homes Park, which is several miles from the original scene, where they came across an alligator which was carrying an "object" in its jaws.
"As the detective got closer, they fired one round to the alligator," Police Chief Anthony Holloway said at a briefing. "The alligator dropped the object that he had in his mouth and we were able to retrieve Taylen's body intact."
Holloway said it's unclear whether the boy was still alive when he was grabbed by the alligator. "Until the medical examiner has a chance to look at Taylen's body we cannot tell you the cause of death," he said.
The child's father, 21-year-old Thomas Mosley, has been arrested and charged with two counts of first-degree murder in the deaths of Taylen and Jeffery. He was taken to an area hospital for cuts to his hands and arms.
The alligator was killed, Holloway said.