Small earthquake hits Southern California, felt in San Diego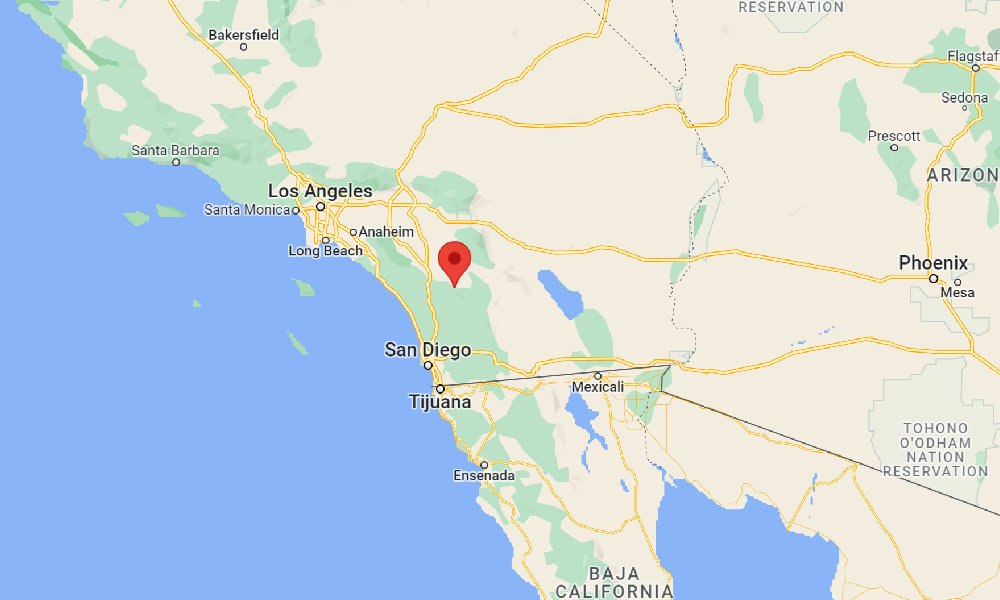 A 4.2-magnitude earthquake hit Southern California on early Friday night, with shaking felt as far away as San Diego, seismologists and residents say. There were no reports of injuries.
The earthquake, which struck at 6:16 p.m. local time on Friday, was centered near the Palomar Observatory, roughly halfway between Rincon and Aguanga, which is 45 miles northeast of San Diego.
The U.S. Geological Survey (USGS) said the earthquake's magnitude was 4.2, down from an earlier estimate of 4.5.
There were no reports of serious damage or injuries but the quake was widely felt across the area. USGS computer models estimate that up to 20.3 million people could have felt weak to light shaking.