Texas Amber Alert: Jordan Sangbong abducted in Rockwall County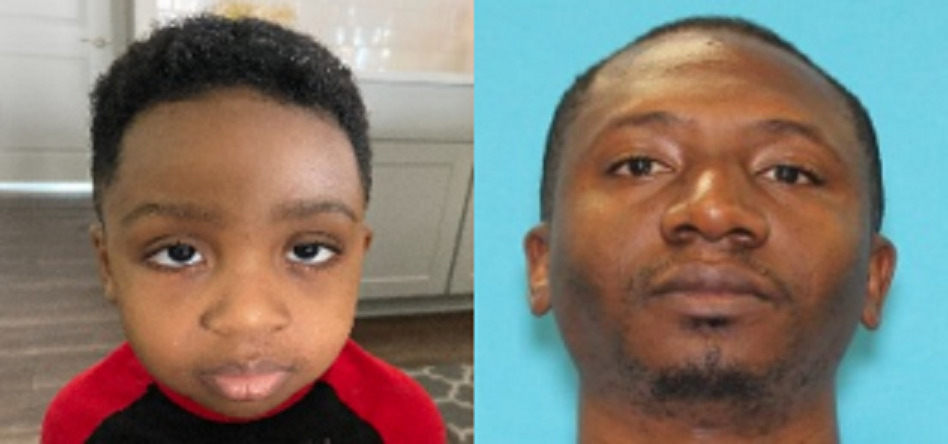 A Texas Amber Alert has been issued for 2-year-old Jordan Sangbong from Royse City in Rockwall County after he was taken by his father, who lost custody of his children after he allegedly assaulted one of them. Anyone with information is urged to call 911.
Royse City Police Department and Child Protective Services launched an investigation on Wednesday after an allegation that 37-year-old Daddy Sangbong had physically assaulted one of his children, a 6-year-old boy. The child was taken into protective custody and CPS later decided to remove Jordan as well.
Officers and CPS arrived at Sangbong's home on Mohan Street in Royse City at 10:05 p.m. on Wednesday, but the father was found to have fled on food just moments earlier. A search of the area failed to find them.
"An arrest warrant for Injury to a Child, a third-degree felony has been issued for the father," police said in a statement. "The Royse City Police Department has reason to believe the two-year-old child may be in danger and is asking for assistance from anyone who may have information regarding the location of the child."
Daddy Sangbong is described as a 37-year-old black male with black hair and brown eyes, standing 5 feet 10 inches tall and weighing 210 pounds. He was last seen wearing all-black clothing.
Jordan is described as a 2-year-old black male with black hair and brown eyes, standing 2 feet 9 inches tall and weighing 38 pounds.
Anyone who sees Jordan or Sangbong is urged to call 911 immediately, or call the Royse City Police Department at (972) 204-7002 if you have any other information that could help investigators.
This is an amber alert. Please check back or follow @BNONews on Twitter as details become available. If you want to receive breaking news alerts by email, click here to sign up. You can also like us on Facebook by clicking here.