Gorilla famous for 2007 escape dies suddenly at Dutch zoo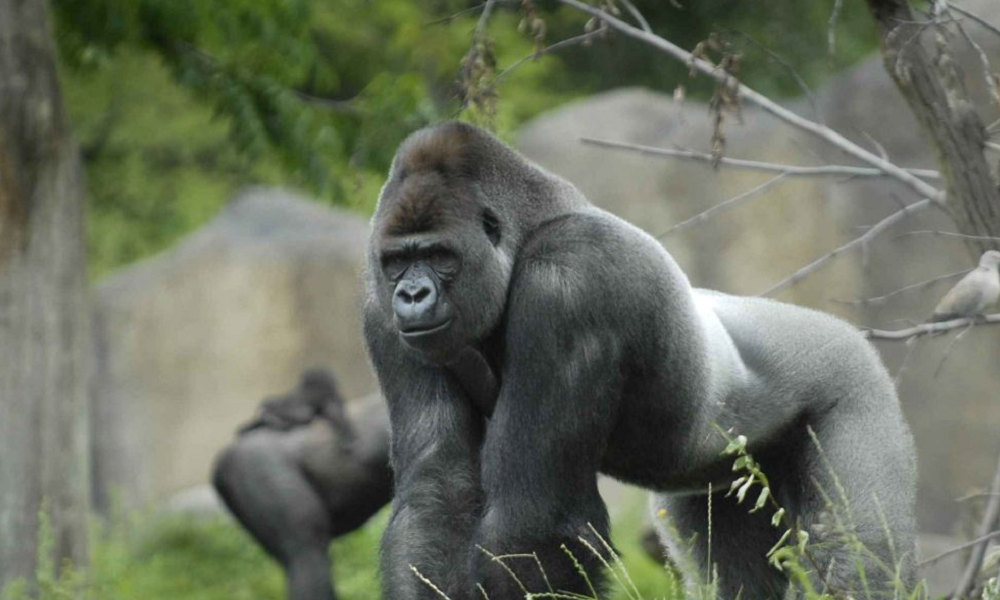 A gorilla which made international headlines when it escaped from its enclosure at a zoo in the Netherlands in 2007 has unexpectedly died after falling ill, the park says. The cause of his death is being investigated.
Bokito, a 27-year-old western gorilla at the Rotterdam Zoo, became unwell on Sunday and his condition continued to deteriorate over the next few days. He died on Tuesday while being administered fluids under general anesthesia.
The cause of Bokito's death was not immediately known. Western gorillas often live much longer and can survive as long as 40 years in the wild, and even longer in captivity.
"Last Sunday we noticed that Bokito had lost its appetite for food and the rest of the day you saw him become increasingly sick," caretaker Sandra van Bruggen said on Wednesday. "Eventually we decided to administer fluids under anesthesia, and unfortunately he never woke up from the anesthesia."
"It happened very unexpectedly and now we want to know what exactly happened. Our vet is going to investigate that now," she said. The building where the gorillas are housed will be closed to the public to allow the group to process their loss.
"We can see that the gorilla group is deeply affected and that definitely applies to the caretakers as well," zoo president Erik Zevenbergen said. "Bokito was a very caring family man who all of us will miss very much."
Bokito was born at a zoo in the German capital of Berlin in 1996 and came to the Rotterdam Zoo – locally known as Diergaarde Blijdorp – as part of the European breeding program in 2005. Bokito fathered 10 offspring and also accepted a foster son, Nasibu, which is unusual among gorillas.
Bokito made international headlines in May 2007 when he escaped from his enclosure at the zoo by jumping over a ditch. The gorilla ran into a public area and attacked several people, including a woman who was seriously injured. She underwent dozens of surgeries to recover from the attack.
The woman who was attacked was a frequent visitor of the zoo who claimed to have a special bond with Bokito and always smiled at him and looked directly into his eyes, which a gorilla interprets as aggressive behavior.
"He is and remains my favorite," the woman told newspaper De Telegraaf a few days after the attack. "When I put my hand on the glass, he did the same. When I smiled at him, he smiled back."
But Ton Dorresteijn, who was president of the zoo at the time of the incident, rejected the woman's interpretation. "Frequent visitors, such as her, smile at the gorilla and see him smile back. But a gorilla never smiles," he told the newspaper in 2007. "When he lifts his upper lip, it's a threat."
The incident became so well-known in the Netherlands that Bokito became part of the Dutch vocabulary.
Bokitoproof – which means something is resistant to destructive behavior – was chosen as the word of 2007. And Dutch Prime Minister Mark Rutte referenced the gorilla's name several times, including in 2016, when he said "Bokito-behavior will get us nowhere" in a row with Turkey.
In 2021, Bokito and other gorillas at the zoo tested positive for SARS-CoV-2, the coronavirus which causes COVID-19 in humans. The group displayed a range of symptoms, including a cough, reduced appetite, lethargy, and stomach and intestinal problems. All of the gorillas later recovered.