More than 1,500 sea lions in Chile die of H5N1 bird flu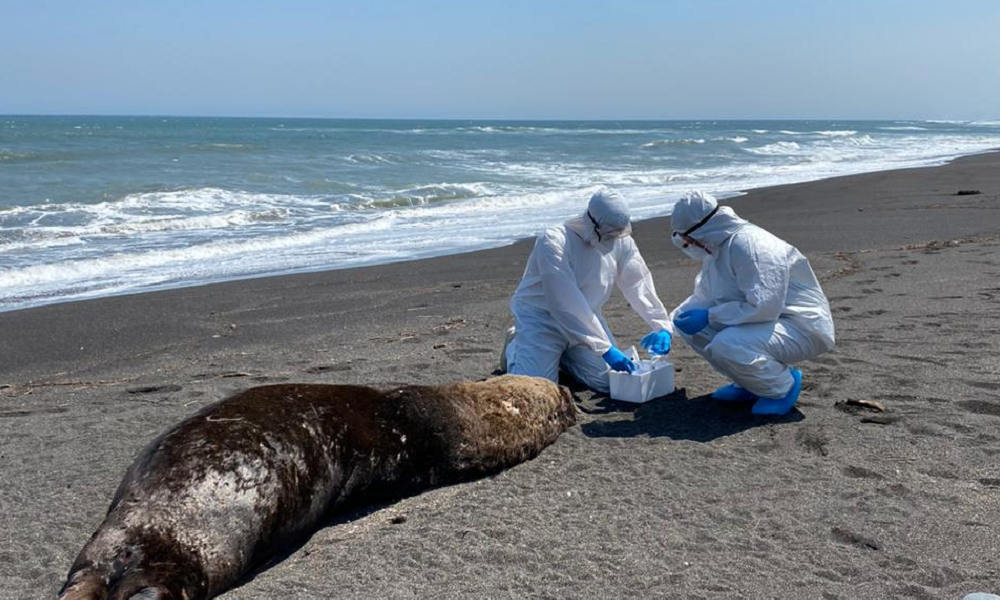 More than 1,500 sea lions in Chile are believed to have died of H5N1 avian influenza, an increase of more than 1,000 in less than two weeks, according to government figures. It comes amid growing concern about the virus.
The National Fisheries and Aquaculture Service said at least 1,535 sea lions have been found dead so far this year, a significant increase from mid-March, when 532 sea lions were reported to have died.
On Friday alone, more than 70 sea lions were reported to have died on Santa María Island, a sparsely populated island about 42 kilometers (26 miles) southwest of Concepción.
In addition to sea lions, more than 730 Humboldt penguins and 8 marine otters have been found dead so far this year. Most of the animals were found in Arica and Parinacota in northern Chile.
"This shows we are clearly facing an abnormal situation, which we attribute to the phenomenon of highly pathogenic avian influenza," María Soledad Tapia Almonacid, the head of the aquaculture service, said.
The sharp increase coincides with the country's first-ever human case of H5N1 bird flu, which was reported in northern Chile earlier this week. The 53-year-old man, from the coastal city of Tocopilla, is in critical but stable condition. It's still unknown how he was infected with the virus.
Sea lions have been hit unusually hard in South America. Around 3,500 sea lions in Peru, which is next to Chile, are also reported to have died of avian influenza, raising the possibility of mammal-to-mammal transmission.
The global spread of H5N1 clade 2.3.4.4b – and the recent spread to a growing number of mammals – has raised concern about the possibility of a future variant which could lead to human-to-human transmission. So far, only a few cases have been found in humans after contact with infected birds.
"The global H5N1 situation is worrying given the wide spread of the virus in birds around the world and the increasing reports of cases in mammals, including in humans," Dr. Sylvie Briand, a WHO official, said on February 24. "WHO takes the risk from this virus seriously and urges heightened vigilance from all countries."