7.1 quake hits off Indonesia, generating small tsunami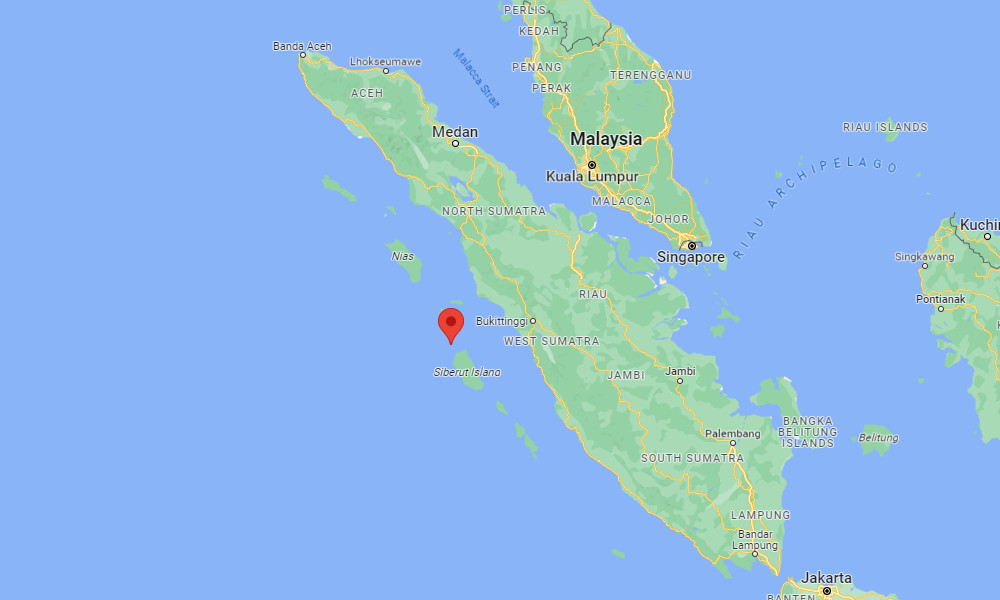 A 7.1-magnitude earthquake has struck the ocean near Indonesia's Sumatra island, generating a small tsunami which reached a nearby island, seismologists say. All tsunami warnings have since been canceled.
The earthquake, which struck at 3:01 a.m. local time on Tuesday, was centered in the Indian Ocean about 30 kilometers south of Tanahbala Island, or 195 kilometers west of Padang on Sumatra's west coast.
The U.S. Geological Survey (USGS) said the quake had a magnitude of 7.1 with a depth of 15 kilometers, making it a shallow earthquake. Indonesia's seismological agency BMKG initially put the magnitude at 7.3 but later revised it to 6.9.
A tsunami warning was immediately issued after the earthquake and people on nearby coastlines were warned to stay away from beaches. The warning was canceled just before 4 a.m.
Daryano, the head of Indonesia's earthquake and tsunami center, said a small tsunami reached Tanahbala Island.
The USGS said an estimated 2.4 million people across the region could have felt Tuesday's earthquake, including 30,000 people who may have felt "strong" to "very strong" shaking.
Details about potential damage or casualties were not immediately known.
Indonesia is on the so-called 'Pacific Ring of Fire', an arc of fault lines circling the Pacific Basin that is prone to frequent and large earthquakes.
A 9.1-magnitude earthquake, one of the most powerful earthquakes ever recorded, struck off Sumatra's west coast in December 2004, causing a massive tsunami which hit countries across the Pacific, killing at least 227,898 people.
More recently, a powerful 7.6-magnitude earthquake struck the Banda Sea near Indonesia and East Timor in January, damaging hundreds of homes and injuring several people. There were no reports of fatalities.