Two planes in minor collision at Mexico City Airport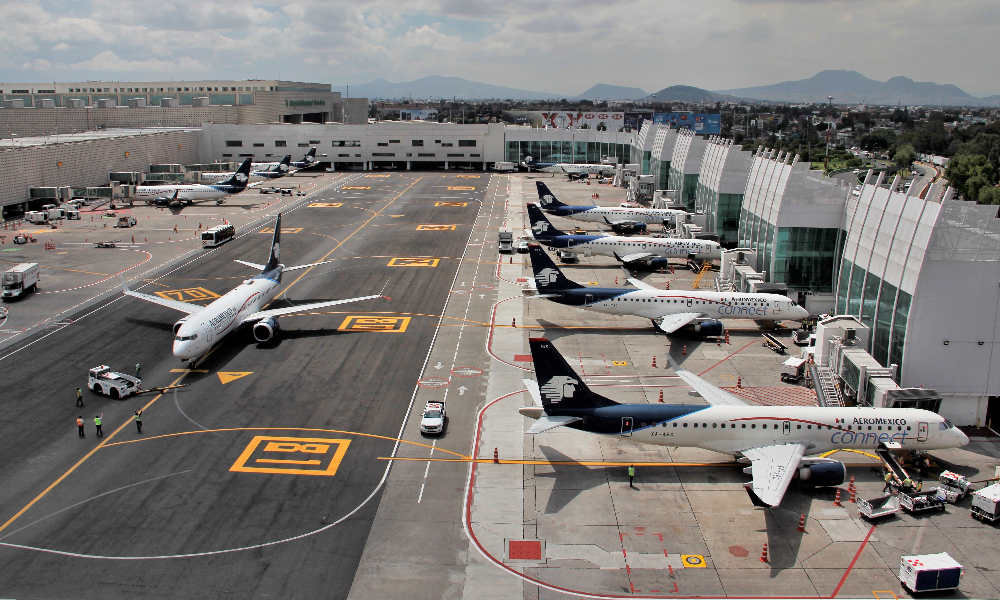 Two passenger planes have been involved in a minor collision at Mexico City International Airport (AICM), causing damage to both planes but no injuries, according to local officials.
The incident happened at 4 p.m. on Monday, between taxiways B and D, where "two aircraft on the ground had an impact between the wing tip of one and the horizontal stabilizer of the other," the airport said.
No injuries were reported, according to the statement, images circulating on social media showed some damage to both planes.
Mexican airline Aeromexico released a statement about the incident, confirming that Flight AM117, a Boeing 737-800 en-route to Ciudad Juarez, collided with another aircraft while taxiing to the runway.
Flight DL624, a Delta Airlines Boeing 757 bound for New York City, was the impacted aircraft, according to the website Flightradar24. The airline did not immediately comment on the incident.
The cause of Monday's collision was not immediately known.