2 killed in shooting at Beyond Wonderland festival in Washington state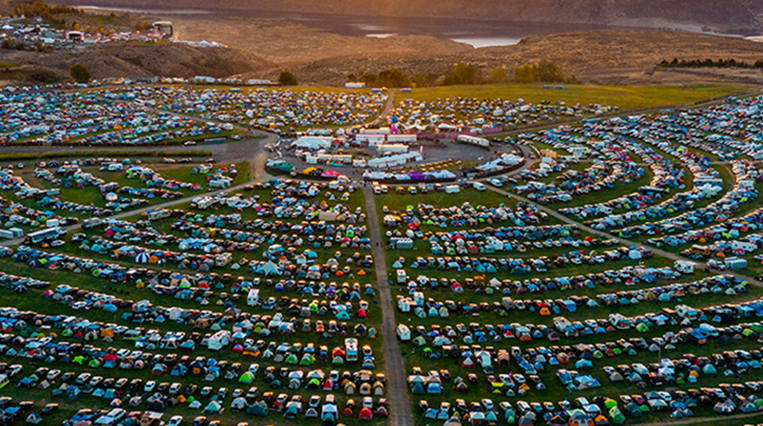 Two people are dead and three others are injured after someone opened fire at the campgrounds of the Gorge Amphitheatre in Washington state, where the Beyond Wonderland festival is taking place. The suspect was taken into custody.
The incident happened just before 8:25 p.m. on Saturday when police were called for an "active shooter" at the campground of the outdoor venue near Quincy, in Grant County, about 113 miles southeast of Seattle.
"The shooter then walked away from where the incident happened," a spokesman for the Grant County Sheriff's Office said. "The shooter continued to shoot randomly into the crowd and the suspect was eventually taken into custody."
Two victims were pronounced dead at the scene and two others were taken to hospital, where there was no immediate word on their condition. The suspect was also injured after an officer-involved shooting.
There was no word on what may have been the motive for the shooting and the suspect's identity was not immediately released. Saturday's concert will continue as planned.
"Please avoid the Gorge Gate H campgrounds area as it is closed due to an incident that has been handled by local authorities," the festival said in a statement. "There is no current danger to festival goers or the campgrounds."
The Beyond Wonderland festival is currently taking place at the Gorge Amphitheatre. The event includes three nights of camping, two full days of electronic dance music, immersive art, costumed performers and more.
BNO News is building a platform to make the media and government in the U.S. more transparent. A global newsroom where anyone can access raw, unfiltered information. Help us make CivicWire a reality: join our crowdfunding campaign at civicwire.com.
Take a trip down Tulgey Alley and find all your heart's desires. 💖 Countless adventures await in the magical world of #BeyondPNW! ✨ pic.twitter.com/qx7TZnPcVN

— Beyond Wonderland at The Gorge (@BeyondWlandPNW) June 18, 2023