OpenAI's ChatGPT back online after global outage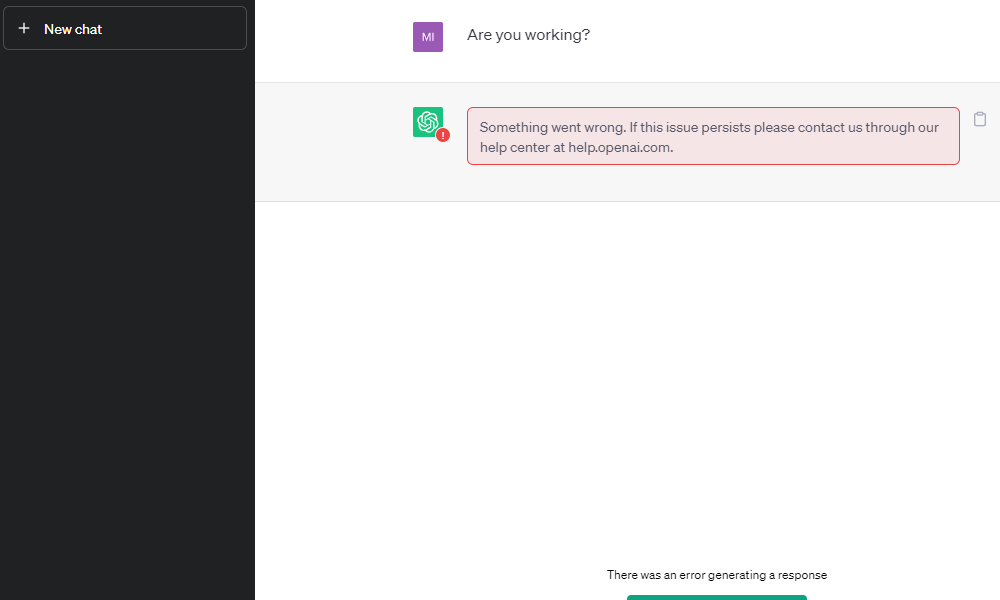 OpenAI's ChatGPT, one of the most popular services on the internet, went down on Tuesday in what appeared to be a global outage. The issue was resolved after nearly four hours.
The problems began around 9:50 a.m. ET on Tuesday when people in the United States, Asia and Europe all reported that the ChatGPT service was unavailable or returning errors.
"Failed to get service status," a notice said at the top of the page.
When entering a prompt, the chatbot replied: "Something went wrong. If this issue persists please contact us through our help center at help.openai.com."
Some people also reported seeing a different error which said: "Sorry, you have been blocked. You are unable to access auth0.openai.com."
The cause of the outage was not immediately known but some users were able to access ChatGPT after a few hours. The problems were fully resolved by 1:40 p.m.