Shooting in downtown Baltimore leaves 8 injured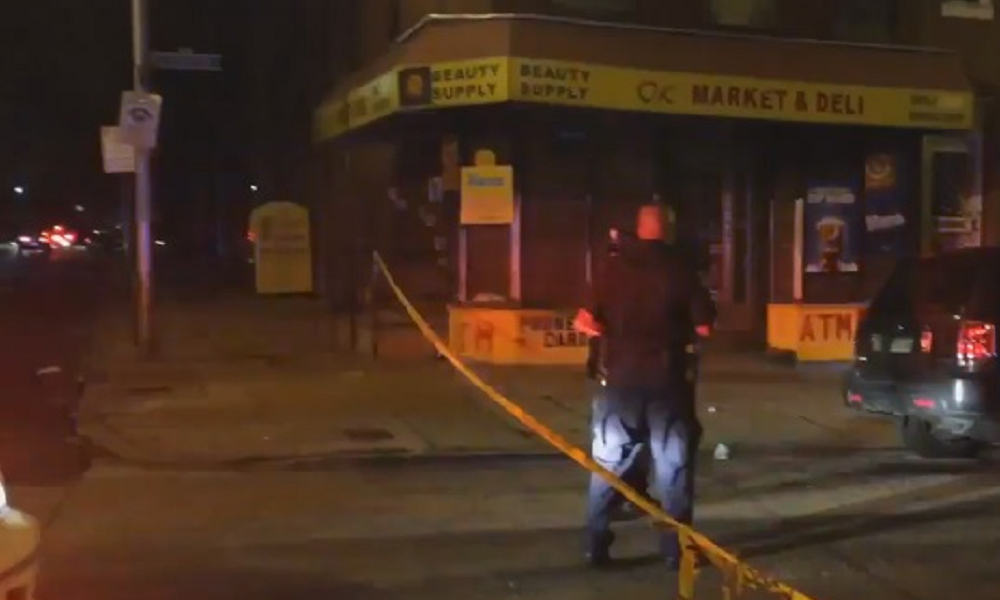 Eight people have been injured after three gunmen opened fire in the area of Preston and Greenmount in downtown Baltimore, apparently in retaliation for a shooting on Labor Day, police say. A 3-year-old girl is among the victims.
The incident happened at about 8:30 p.m. on Saturday when a group of people was standing outside a residence on Greenmount Avenue near East Preston Street. It is the same location that was the scene of a shooting on Labor Day, killing one and injuring two others.
"This was a planned, premeditated act of retaliatory violence where we had 3 shooters," Police Commissioner Kevin Davis said. "They emerged from 3 different directions. They planned it. It was premeditated. One came from an alley, 2 came from up the street and they shot a group of people that were standing there."
A father and his 3-year-old daughter, who were also on the street but were not part of the group that appears to have been targeted, were also struck by gunfire. They are believed to be unintended victims of the shooting, Davis said.
"The 3-year-old and her father were in a different location than the rest of the group, but these guys who committed this act really didn't care who were they shooting, clearly, and they shot a 3-year-old girl," said T.J. Smith, a spokesman for the Baltimore Police Department.
A total of eight victims – 6 adult males, 1 adult female, and the 3-year-old girl – were taken to area hospitals, Smith said. Some of the victims were reported to have suffered serious injuries though all are expected to survive.
The suspects – one of whom was armed with a shotgun and two who were armed with handguns – fled the scene on foot, police said. Their identities were not immediately known but a search for the suspects is underway.