Strong earthquake strikes Papua New Guinea, tsunami alert lifted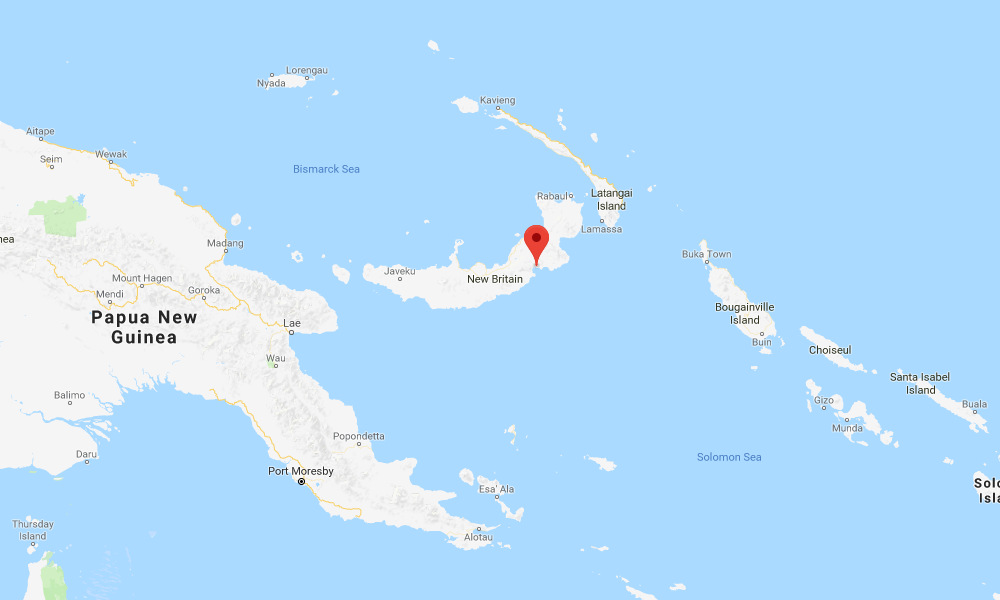 A strong earthquake with a preliminary magnitude of 6.9 has struck the island of New Britain in Papua New Guinea, prompting a brief tsunami alert, seismologists say. There was no immediate word on damage or casualties.
The earthquake, which struck at 7:25 a.m. local time on Friday, was centered in a mountainous region near the coast, about 145 kilometers (90 miles) east of Kimbe, which is the capital of West New Britain province.
The U.S. Geological Survey (USGS) put the preliminary magnitude of Friday's earthquake at 6.9, down from an initial estimate of 7.2. It struck at a depth of 35 kilometers (22 miles), making it a relatively shallow earthquake.
There was no immediate word on damage or casualties from the earthquake. The Pacific Tsunami Warning Center initially issued a tsunami alert for parts of Papua New Guinea and the Solomon Islands, but the alert was lifted about an hour later.
"There is no longer a tsunami threat from this earthquake," the center said in a bulletin, which noted that minor sea level fluctuations are still possible in some coastal areas. "Remain observant and exercise normal caution near the sea. Otherwise, no action is required."
Computer models from the USGS estimated that some 2.4 million people could have felt Friday's earthquake, although the vast majority would have experienced only light shaking. About 46,000 people could have felt "strong" to "very strong" shaking.
Papua New Guinea is still recovering from a series of powerful earthquakes that struck the mainland in late February and early March, killing at least 160 people and injuring thousands more. An estimated 270,000 people are still in need of immediate humanitarian assistance.