Death toll rises to 64 in Russian shopping mall fire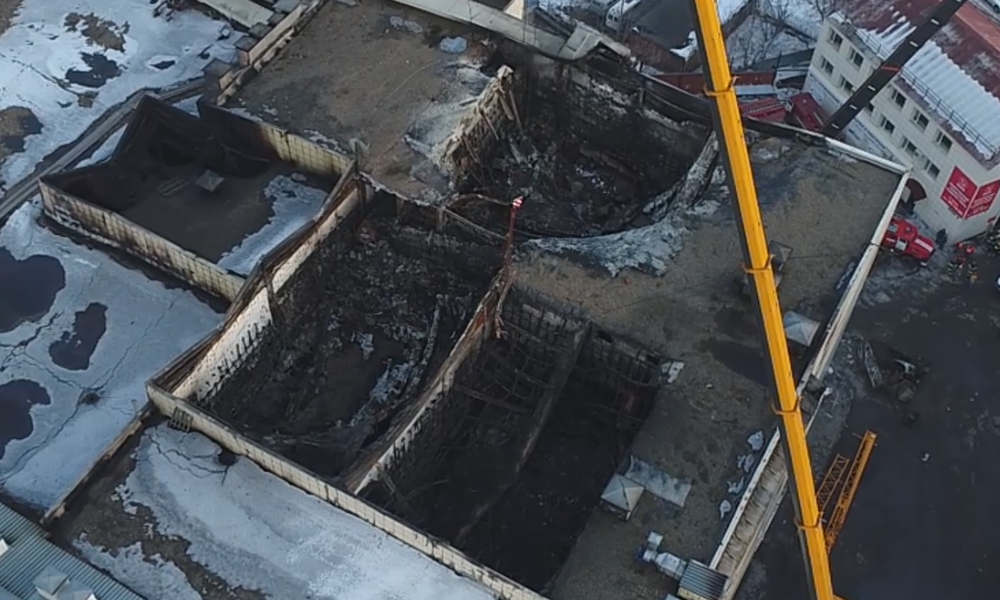 The death toll from the fire at a shopping mall in the Russian city of Kemerovo has risen to 64, local authorities said on Monday as it was revealed that the emergency exits were blocked and a fire alarm had been turned off.
The Ministry of Emergency Situations confirmed that 64 people were killed in the fire, which also injured 58 others. Thirteen people remained in hospital on Monday night, including an 11-year-old boy who was seriously injured when he jumped out of a window.
There was no word from authorities on the identities or ages of those killed, but many of the victims are believed to be children. One official said earlier in the day that 41 children between the ages of 2 and 17 were either dead or missing.
Although the cause of Sunday's fire remains unclear, investigators revealed on Monday that emergency exits at the mall were illegally blocked. It was also discovered that a security guard had disabled the warning system after receiving a fire alarm.
Alexander Bastrykin, the head of Russia's Investigative Committee, said at a news conference that more than 100 experts are taking part in the criminal investigation. Five people have been detained for questioning, he said, adding that there is no link to terrorism.
The incident began at about 5 p.m. on Sunday when a fire broke out on the fourth floor of the Winter Cherry mall, which was also home to a three-screen movie theater, a skating rink, and a play area for children. Firefighters worked for nearly a day to fully extinguish the blaze.
Footage from a security camera showed that it took just seconds for one part of the fourth floor to be fully filled with thick black smoke. At least one teenager was seen jumping from a window in an attempt to escape the blaze. Both his parents were reported to have died.
Some children took to social media to send desperate messages to friends and family while they were trapped inside the burning building. "We're on fire .. goodbye perhaps," a 13-year-old girl who is now missing wrote online.