Death toll from Papua New Guinea earthquake tops 100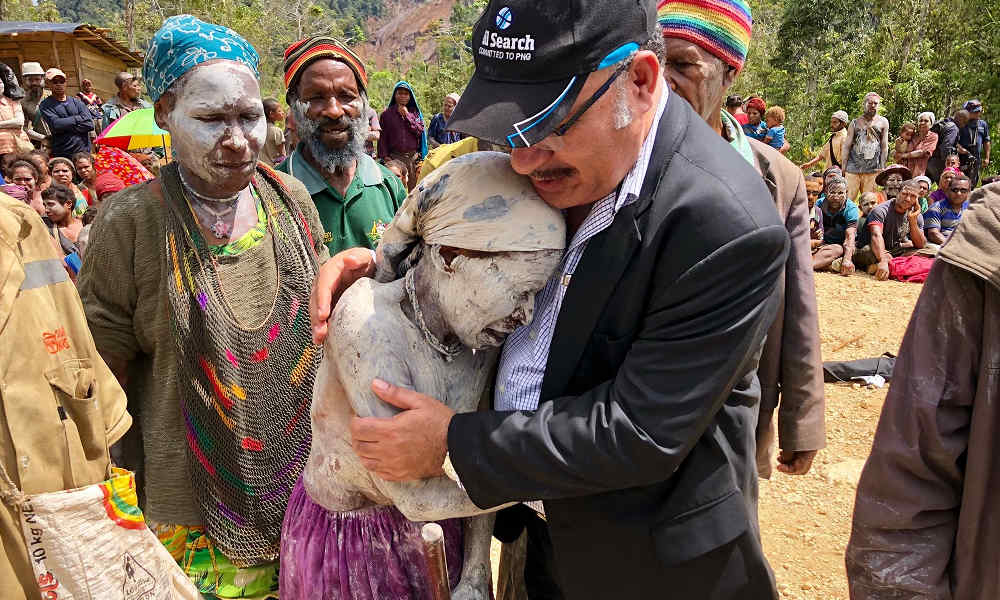 The death toll from a series of strong earthquakes on Papua New Guinea's mainland has surpassed 100, the prime minister says, adding that thousands more have been injured and many people remain missing.
Prime Minister Peter O'Neill, who visited the affected area on Wednesday, described the scale of the devastation as "immense" and said it will take several years for the region to fully recover.
"There will be no quick fix, the damage from this disaster will take months and years to be repaired," he said. "The delivery of clean water, food and shelter remains our priority, as well as the restoration of other essential services including electricity and communications."
O'Neill said more than 100 people have been killed as a result of the series of earthquakes, which started on the morning of February 26 when a powerful 7.5-magnitude earthquake struck the Southern Highlands and Hela provinces.
The death toll includes at least 36 people who have died as a result of two strong aftershocks that have struck the same region over the past week, including an earthquake on Tuesday that measured 6.7.
"Tragically, the Highlands Earthquake has already claimed the lives of an estimated more than 100 Papua New Guineans, with many more still missing and thousands of people injured," the prime minister said. He provided no information about the number of missing.
O'Neill said one mother in Yalenda village had lost six relatives, including children. "This is a story of tragedy and loss that that is repeated in village after village throughout the disaster area," he said.
The prime minister's visit came as some people expressed anger over the lack of information and the slow delivery of aid. They also expressed anger over the lack of international news coverage, saying that the world doesn't care about their plight.
"People are getting frustrated and angrier, and I do think we'll see an increase in threats towards aid workers and government support workers as well," Anna Bryan of Care Australia told The Guardian, adding that some locals believe the earthquake was caused by sorcery, while many others have blamed the mines in the region.
"The social damage to our communities is large, and this earthquake will be the source of sadness and sorrow for generations to come," O'Neill said. He cautioned that aftershocks are likely to continue and may cause further damage.
Earthquakes in the mountainous nation of Papua New Guinea, which sits on the so-called 'Pacific Ring of Fire', typically cause little damage or casualties as most structures in the region are light and flexible. This allows them to bend, rather than snap, when a major earthquake occurs.
A powerful earthquake measuring 7.1 struck near the town of Wau in Morobe province in December 2011. The earthquake was felt as far away as the capital Port Moresby, about 221 kilometers (137 miles) southeast of the epicenter, but there were no reports of damage or casualties.
Most notably, in July 1998, a powerful 7.0-magnitude earthquake struck just off the north coast of the country's island of New Guinea, causing a landslide which resulted in a local tsunami. The disaster left at least 2,183 people dead and thousands more injured.