Shooting scare causes panic at the Dolphin Mall near Miami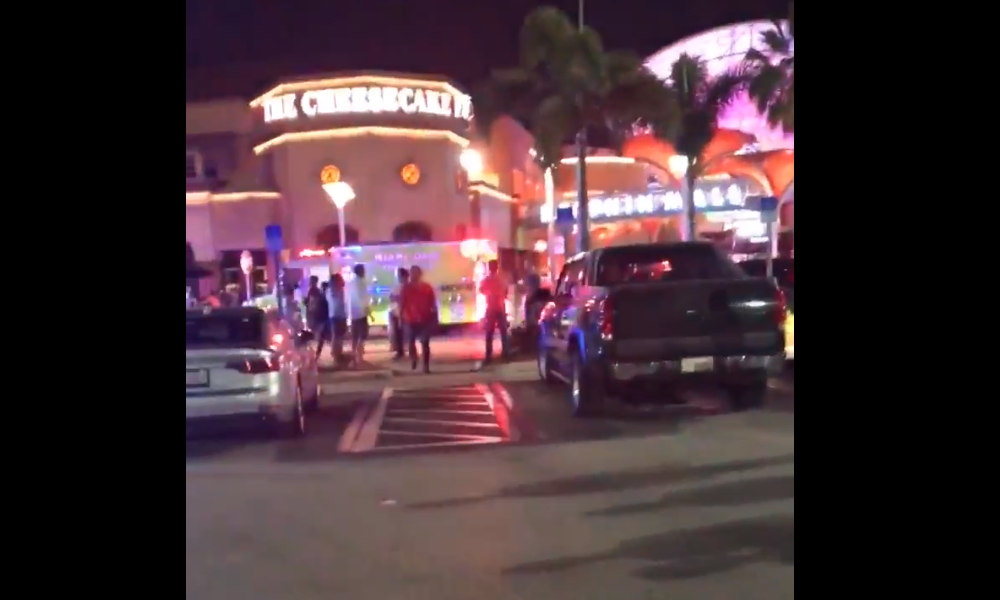 Panic erupted at the Dolphin Mall in Miami-Dade County after reports of an active shooter, but officials say it is believed to have been a fight. The mall has been put on lockdown as a precaution.
The incident began at 8:50 p.m. ET on Saturday when police were called to reports of a shooting at the mall. A large number of officers responded to the scene, but police quickly determined that no shots had been fired.
A photo showed that the glass on an escalator had been shattered, which could have triggered the panic. Witnesses said people were 'running and screaming' as they fled from the mall, while other people took shelter in one of the stores.
Although details about what exactly happened are unknown, there have been no reports of any injuries, police said. At least one person has been taken into custody, according to witnesses.
Dolphin Mall, which opened in 2001, is Miami-Dade County's largest retail value shopping center, according to its website. It is home to about 240 specialty stores.
less than an hour ago #DolphinMall we saw everyone running and so we started running too, I took out my phone and started recording while running, we don't know what happened but were all afraid of a shooter pic.twitter.com/PRpcPdl1QY

— william (@_mcclintock__) April 8, 2018
Hoping everyone is safe. What a scary world #Dolphinmall pic.twitter.com/so9oS5q41O

— Evelin (@EvelinTorres305) April 8, 2018