North Korea threatens to cancel meeting with Trump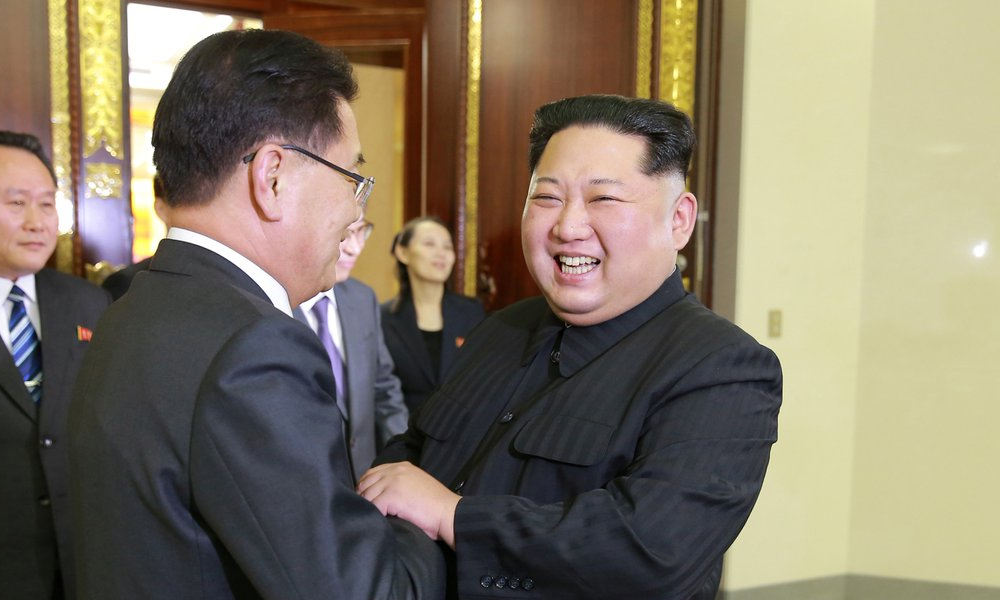 North Korea will have to reconsider meeting President Donald Trump if the United States demands it gives up nuclear weapons, a top official said on Wednesday, just hours after the government canceled high-level talks with South Korea.
Vice Foreign Minister Kim Kye-gwan told state-run media that North Korea is not interested in talks that are based on one-sided demands. He warned that his government will not give up its nuclear weapons in return for trade with the U.S., and said it rejects a Libya-style denuclearization.
"If the U.S. is trying to drive us into a corner to force our unilateral nuclear abandonment, we will no longer be interested in such dialogue and cannot but reconsider our proceeding to the DPRK-U.S. summit," Kim said, according to state-run media.
Kim urged the United States to approach the talks with sincerity for improved relations, explaining that doing so would receive a "deserved response." He further warned Trump against following the footsteps of his predecessors.
"The U.S. is miscalculating the magnanimity and broad-minded initiatives of the DPRK as signs of weakness and trying to embellish and advertise as if these are the product of its sanctions and pressure," Kim said.
Earlier on Wednesday, state-run media condemned the ongoing drills between the U.S. and South Korea as a "military provocation" that runs counter to the Panmunjom Declaration, which was agreed to by North and South Korea during the summit in April.
As a result, North Korea abruptly canceled high-level talks with South Korea, which were scheduled to take place at the inter-Korean border later in the day. It was not immediately clear whether the meeting could still be rescheduled for a later date.
"Even before the ink of the historic April 27 Declaration got dry, the South Korean authorities and the U.S. started such a drill against the DPRK, reacting to all the peace-loving efforts and good intentions shown by the DPRK with rude and wicked provocation and arousing serious concern and disappointment," state-run media said.
The military drills between the U.S. and South Korea began on Friday and are scheduled to last two weeks. More than 100 warplanes are taking part in the exercise, including B-52 bombers and F-22 fighter jets, according to the Yonhap news agency.
North Korea has long viewed military drills between the U.S. and South Korea as a threat, denouncing them as rehearsals for an invasion of North Korea. However, it did not protest military drills which were carried out in April.
A campaign of diplomacy had allowed tensions to ease on the Korean Peninsula, but they were high throughout much of 2017, fueled by North Korea's missile tests and its advancing nuclear weapons program, as well as U.S. military exercises and Trump's threatening statements.
North and South Korea were due to meet on Wednesday to discuss follow-up measures on agreements reached at last month's summit, at which the two countries vowed to work together to formally end the Korean War. They also stated their intention to achieve the denuclearization of the Korean Peninsula.
U.S. President Donald Trump wants to meet North Korean leader Kim Jong Un in Singapore on June 12, hoping to reach a deal in which North Korea agrees to give up its nuclear weapons. It would be the first time that leaders of the United States and North Korea have met in person.
Experts remain skeptical whether North Korea is serious about giving up its nuclear weapons, noting that Kim announced on January 1 that the country has completed its nuclear force, calling it a "powerful deterrence" against threats from the United States.