Death toll from earthquake on Indonesia's Lombok island rises to 131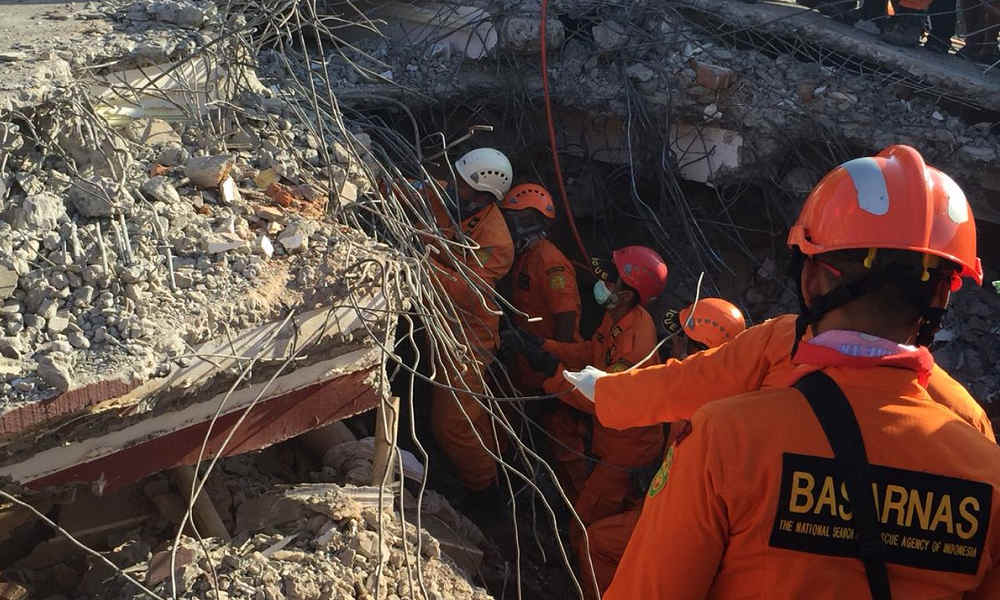 The death toll from the powerful earthquake that struck the Indonesian island of Lombok has risen to at least 131, officials said on Wednesday as rescue work continued. It is feared that the death toll will rise significantly.
A statement from Indonesia's National Disaster Mitigation Agency (BNPB) said 131 people were confirmed dead and 1,477 others were seriously injured. More than 42,000 homes were damaged by the earthquake.
In North Lombok Regency, local authorities claim that at least 347 people were killed in their area, but BNPB is still working to verify that figure. If confirmed, it would raise the overall death toll to at least 400.
"BNPB has asked North Lombok Regency to provide a document with the identities of those killed for verification," the agency said in a statement. It added that the national government only recognizes data that is verified by BNPB.
Of those confirmed to have died, 78 were killed in North Lombok Regency, making it the worst-hit region. 24 others died in West Lombok, 19 died in East Lombok, 6 died in Mataram, 2 died in Central Lombok, and 2 died in Denpasar on Bali.
Sunday's earthquake, which measured 7.0 according to Indonesia's seismological agency BMKG and 6.9 according to the U.S. Geological Survey (USGS), was centered 49 kilometers (30 miles) northeast of Mataram. It struck at a depth of 31 kilometers (19 miles).
Indonesia is on the so-called 'Pacific Ring of Fire', an arc of fault lines circling the Pacific Basin that is prone to frequent and large earthquakes.
A 9.1-magnitude earthquake, one of the most powerful earthquakes ever recorded, struck off the west coast of Sumatra in December 2004, unleashing a massive tsunami that struck scores of countries and killed at least 227,898 people.