John McCain, U.S. Senator and 2008 presidential candidate, dead at 81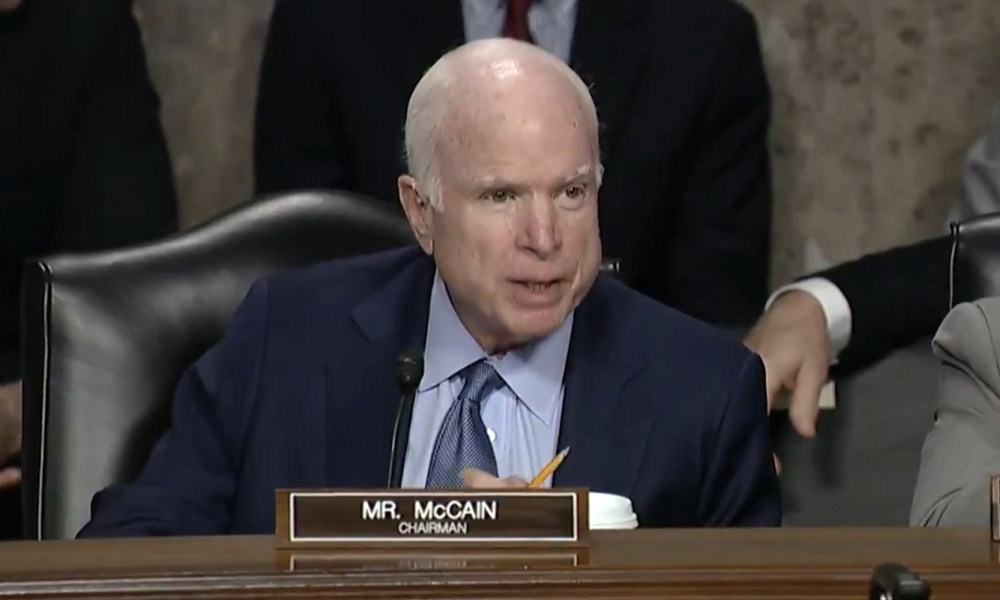 John McCain, who served in the U.S. Senate for more than three decades and became the Republican Party's nominee for the 2008 presidential election, has died after a battle with brain cancer, his office says. He was 81 years old.
McCain, a Republican from Arizona, died at 4:28 p.m. MT on Saturday, his office said in a statement. His wife Cindy and their family were with the senator at the time of his death.
McCain was diagnosed with an aggressive form of brain cancer in July 2017 after he underwent a procedure to remove a blood clot near his left eye. He returned to the Senate despite his condition, starting his days with a combination of radiation and chemotherapy before heading to work.
"I am more energetic and more engaged as a result of this because I know that I've got to do everything I can to serve this country while I can," McCain said in September during an interview with "60 Minutes."
During his time in the Senate, McCain developed a reputation for his political independence and strong opinions. In July 2017, in a high-profile moment, he cast the deciding vote against his party's health care bill and criticized Congress for "getting nothing done" by failing to work across party lines.
"I hope we can again rely on humility, on our need to cooperate, on our dependence on each other to learn how to trust each other again and by so doing better serve the people who elected us," McCain said. "Stop listening to the bombastic loudmouths on the radio and television and the Internet. To hell with them. They don't want anything done for the public good. Our incapacity is their livelihood."
McCain began his political career in the early 1980s after marrying Cindy Hensley, the daughter of wealthy beer distributor Jim Hensley. McCain worked in public relations for Hensley & Co. and gained public support with the help of his wife's family, which provided him with business connections and financial support.
After winning a highly-contested primary campaign, he easily won the election in 1982 and took office as the U.S. Representative from Arizona's 1st district. But before the end of his term, McCain launched a campaign for the senate and defeated his Democratic opponent by a margin of more than 20 percent.
He was re-elected five times and served more than 30 years in the Senate, during which he also served as the chair of the Commerce Committee, the chair of the Indian Affairs Committee, and until his death as the chair of the Armed Services Committee. In 2008 he was the Republican Party's presidential candidate, with then-Alaska Governor Sarah Palin as his running mate. They lost the race to Barack Obama.
McCain remained popular throughout his political career, even though he clashed with President Donald Trump in recent years. A Gallup poll in December 2017 ranked McCain for the sixth time as one of the most admired men in the United States.
Before entering politics, McCain served in the U.S. Navy and piloted warplanes during the Vietnam War. His plane was shot down over Hanoi in October 1967, after which he was captured by North Vietnam and held as a prisoner of war until 1973.